Strelka Stories is a cancelled action adventure game planned for Playstation 3 that was in development by CyberConnect2 (Tokyo Studio and Fukuoka office), as a new chapter in their "Little Tail Bronx" series of anthropomorphic animal characters and fantasy floating world, composed of three main chapters: Tail Concerto (1998, Playstation), Solatorobo: Red the Hunter (2010, Nintendo DS) and Little Tail Story (2014, Android and iOS). The series is not widely known to the main public and sales were not great, but thanks to its fun gameplay, light hearted animal characters and interesting world-lore (mixing Jules Verne-steampunk style technology, mechs, magic, Laputa style floating islands and airships) it grown a cult following of fans in the last 18 years.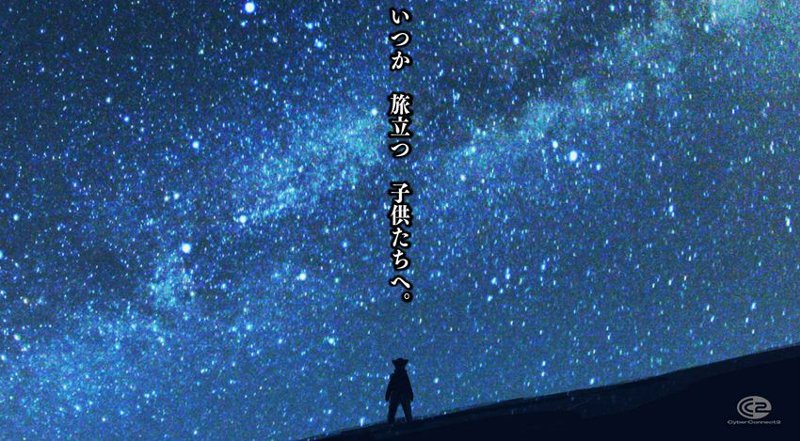 Strelka Stories was originally announced in July 2010 when CyberConnect2 were celebrating their 15th anniversary and opened a teaser site for this new PS3 game, showing artworks featuring their usual anthropomorphic animal characters, a 19th-century fantasy town (feeling like something out of a Studio Ghibli movie, especially if you think about Sherlock Hound) and a space-conquering theme.
Over those artworks there are a series of sentences in Japanese, that can be roughly translated as ""I will surely go to space, surely", "To the children who depart someday", "The world's first man-made crystal power plant, it was built against the press-cutting international public opinion", "This country was always engulfed in restless shadows" and "The road was collapsing, they gathered Strelka, a rocket engineer…". By reading these, we can speculate that Strelka Stories could have told the story of how the world of Little Tail Bronx became a series of floating islands and the efforts of its inhabitants to escape from the collapsing of their planet.
The title "Strelka Stories" is also inspired by the name of one of the Soviet dogs used for sub-orbital and orbital space flight tests in the '60:
"Belka (Белка, literally, "Squirrel" or, alternately, "Whitey") and Strelka (Стрелка, "Little Arrow") spent a day in space aboard Korabl-Sputnik 2 (Sputnik 5) on 19 August 1960 before safely returning to Earth. […] Strelka went on to have six puppies with a male dog named Pushok who participated in many ground-based space experiments, but never made it into space."
In November 2010 Impress Watch published an interview with CyberConnect2's president and CEO Hiroshi Matsuyama where he shared a few more details on Strelka Stories:
"Solatorobo was set in an imaginary scientific world, which targets the current generation of boys and girls. The content for this one [Strelka] will target 'Adults who were once youths'. I believe those who like Gurren Lagann and Evangelion will enjoy it. We actually didn't get approval of the project from a client or publisher. It's a title that we started because we wanted to make it."
In December 2012 during a fan event for the 2nd anniversary of Solatorobo, Matsuyama said that they were still working on a new game in the Little Tail Bronx series, but he could have been talking about Little Tail Story and not Strelka Stories.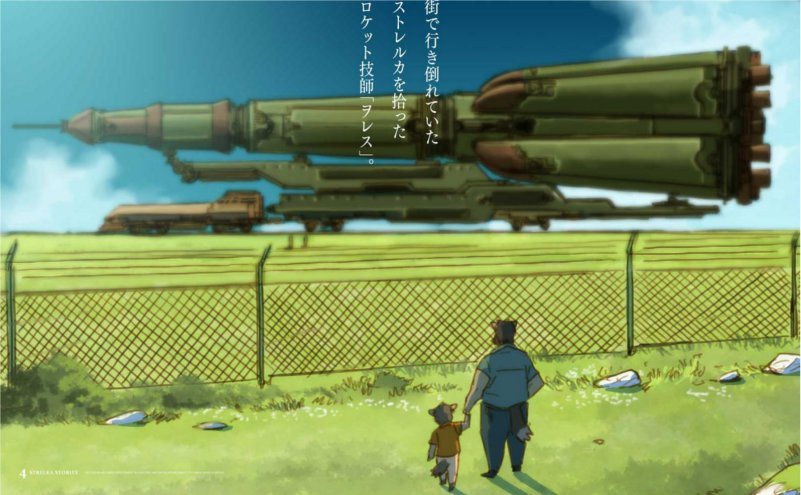 The lack of a publisher for Strelka Stories is probably the reason why the game was never completed, with CyberConnect2 busy to work on other projects for which they were hired. In fact the studio released many games for Playstation 3 and Xbox 360 (such as Asura's Wrath, .hack//Versus and the Naruto Shippuden: Ultimate Ninja Storm series), but unfortunately it seems that Strelka Stories never found support and had to be quietly cancelled. CC2 also planned a Tail Concerto sequel in late '90 / early '00, but it had to wait 12 years to be finally released (as the spiritual sequel Solatorobo), so we can assume that one day we could still see the ideas conceived for Strelka Stories in a new chapter of the "Little Tail Bronx" series.
CyberConnect2 are a big company today, they are currently working on the Final Fantasy VII Remake for Square-Enix and opened a new studio in Montreal (Canada). In April 2016 Famitsu magazine published another interview with Hiroshi Matsuyama, in which he teased a new game codenamed "Project Venom" or "CyberConnect Creative (CCC)" (it's not clear if the two titles are for the same game or for two different projects) a self-published digital shooter planned to be released the next year for PlayStation 4, Xbox One and PC. The artworks revealed in the magazine show a fantasy setting with characters similar to the ones seen in "Nausicaa of the Valley of the Wind" and no space rockets, so we can assume that this will not be directly connected to the Strelka Stories concept.
Images:
What do you think about this unseen game? Give your vote!
Would you like to add more info, screens or videos to this page? Add a comment below!
(your first comment will be moderated before to be published)