Velvet Dark is a cancelled spinoff / sequel to Perfect Dark, the cult classic FPS developed by Rare Ltd and published for the Nintendo 64 in May 2000. A few months before Perfect Dark was completed, Duncan Botwood (Production Designer on GoldenEye and Level Designer on PD), Steve Malpass (Designer on PD) and possibly a few more people from the original team started to work on this new concept, that would have featured Joanna Dark's sister: Velvet.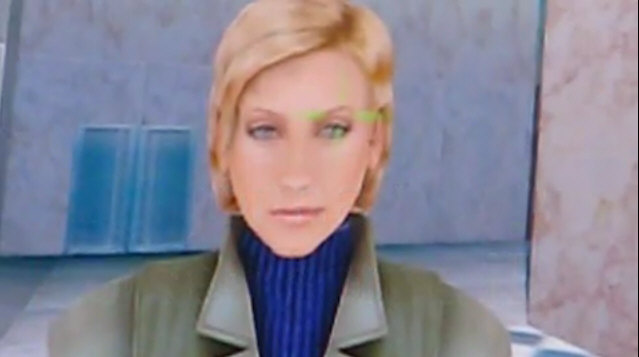 The relationship between Joanna and Velvet was never fully detailed in Perfect Dark, but Velvet is a playable character in the coop and multiplayer modes, and she is also unlocked from the start to be used as a bot in single player. We can assume that early work on Velvet Dark begun in late 1999 as in january 2000 Rare filed the trademark for the title and later in february 2000 they even registered the domain name for www.velvetdark.com.
Velvet Dark would have been a third person stealth / action game and not a first person shooter as the original Perfect Dark, as Rare wanted to expand their franchise in different genres, especially when such games as Metal Gear Solid and Symphon Filter were super popular on the Playstation. At the time Nintendo wanted to publish cool third person action games for their 64 bit console, so much that in mid 1999 they announced the Tomb Raider inspired RiQa, a collaboration project with Bits Studios that unfortunately never seen the light of day. Rare were also interested in explain more about Velvet's mystery and her backstory, other than to take advantage of their new Vicon 8 optical motion-capture system that would have been ideal to use for a realistic third person game.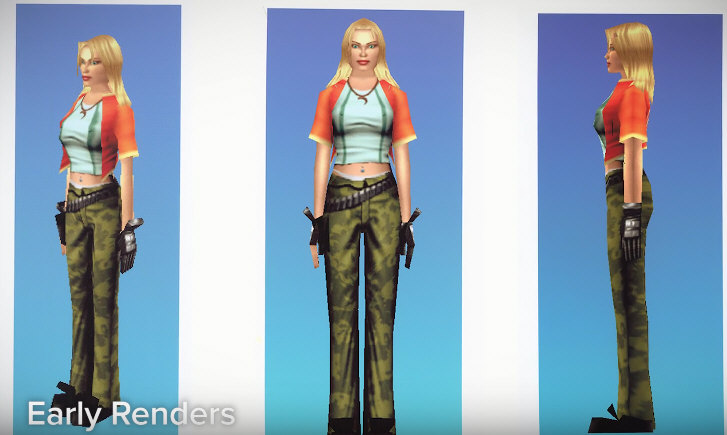 Unfortunately not much was done Velvet Dark before its cancellation: a design doc and some concept arts / renders were made but in the end the project was not green lighted for full development. A photo of the cover for Velvet's design doc was shared on Twitter by Gregg Mayle in July 2015 and it was marked with the date 30 October 2000. If our speculations are correct, the small team at Rare spent about 1 year on Velvet Dark and many gameplay elements were already detailed.
From the design doc index we can read that Velvet would have use some kind of "serum" to gain new abilities, maybe something similar to the "Nectar" featured in Haze by Free Radical Design, the studio composed by a few former Rare employee. There could also have been squad-based strategy elements (probably an evolution of the bot commands used in Perfect Dark N64) and a possible GameBoy / GBA compatibility. As a spinoff and spiritual sequel to GoldenEye and Perfect Dark, multiplayer was also considered for Velvet Dark.
In August 2000 Nintendo officially announced their GameCube at Space World 2000 and one of the tech demos shown at the event was a 3D rendition of Joanna Dark, implying that a new FPS by Rare was already planned for the new console. Even if some work on Velvet Dark was undertake at least till October 2000, we can assume that the game was not developed further because they decided to switch all resources to create the new Perfect Dark Zero, a popular FPS needed to be successful in the American market. A third person action / stealth game was not Rare or Nintendo's priority anymore. Rare's last game for the Nintendo 64 was then Conker's Bad Fur Day, released in March 2001.
Videos:
What do you think about this unseen game? Give your vote!
Would you like to add more info, screens or videos to this page? Add a comment below!
(your first comment will be moderated before to be published)