Deep Cover was a first-person shooter being developed by Looking Glass Technologies and Irrational Games in the 1999 to 2000 period. During the development of System Shock 2, the Looking Glass team began work on a new game which would take the concepts of Thief: The Dark Project into a modern setting. Using the Dark Engine originally developed for Thief, the spy-espionage game took on the title of Deep Cover.
"Deep Cover was slated to be one of the coolest games to leave the studio. It was a gritty 1960's cold war spy action-adventure that had the elegance of thief and the depth of system shock 2."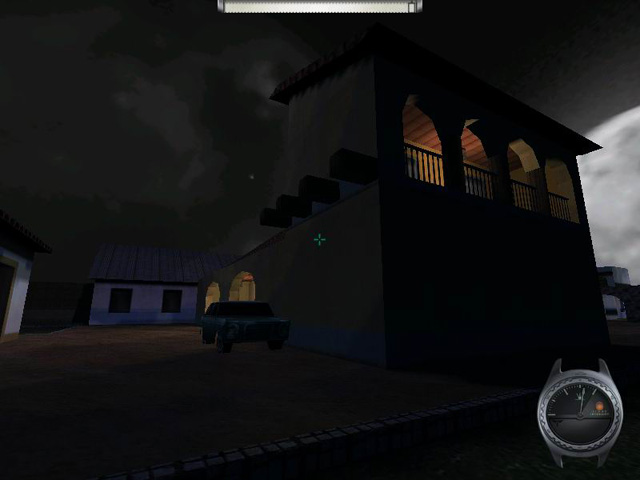 The game was set to incorporate more interactive elements into the Thief and System Shock pallet with a faction system which would react based on how the player decided to complete a mission, though the missions themselves had a set order of progression.
Extraction: Berlin, East Germany Sector, 1958. A top German scientist has developed a deadly biological weapon that could threaten the Soviet-American nuclear détente. Jon must find out who this scientist is, and extract the scientist out of Eastern-block Germany (willing or not).
Infiltration: Alabama, 1961. Word has it that a Soviet mole has worked his way into a chapter of the Ku Klux Klan. Infiltrate the Klan enclave, find out who the mole is and get out alive.
Surveillance: Cuba, October 1962. Jon infiltrates an installation near Havana to photograph alleged Soviet nuclear SS-4 missiles.
Interdiction: Dallas, 1963. Your information is vague but you must act fast. A group of Cuban nationalists are going to try to kill President Kennedy. Find your way into the book repository and stop them.
Assassination: Bulgaria, 1964. The Turkish Undersecretary of Defense has been selling documents to Moscow. He must be eliminated before he can make a critical drop. An elite squad of Turkish terror troops heavily guards him.
Irrational and Looking Glass shared equal parts of this project, with the former hiring on staff and the latter seeking investment for the project. Ken Levine put together a story and a design doc for the project to follow, reviving the Cold War theme seen in one of his pre-Thief concepts and inspired by John Le Carre's story "The Spy Who Came From the Cold".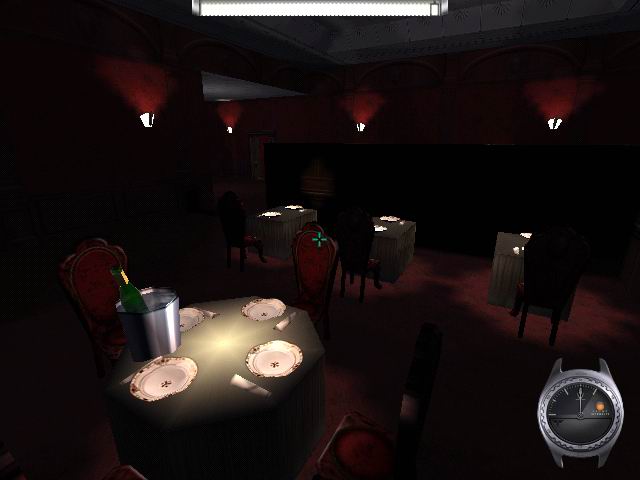 Among the level designers were Nate Blaisdell, Edward J. Moore III, Michael Swiderek, Steve Kimura (all of whom had no prior design experience) as well as Paul Hellquist, Rick Ernst, Nathan Wells, and Michael Ryan who posted screenshots of the unannounced game online in 2002 as well as implemented a search-light system into the Dark Engine. Other developers connected to the project included Ian Vogel and Alexx Kay. The lead programmer on the project had worked at Looking Glass previously and was called back by Ken Levine to work on Deep Cover.
"When I was at Irrational, I worked on Deep Cover, which was System Shock meets JFK. Hacking closets, feeding attack dogs sleep drugged meat."
Concurrently with this development though, both companies were attempting to manage their own affairs separately. Looking Glass was having trouble paying Irrational due to the former's financial difficulties, causing the latter to seek out contract work in November of 1999, beginning work on a project which would eventually become the Playstation 2 game The Lost. Looking Glass were also working on Thief 2, which ended up featuring some of the code originally intended for Deep Cover.
There were going to be multiple factions… depending on how you played each mission, you could make different groups pleased or disappointed. Later missions would be affected by this.   while there wasn't going to be an overall branching mission structure, each mission in the game could be changed in minor ways that would affect the flow and difficulty. – Michael 'solus' Ryan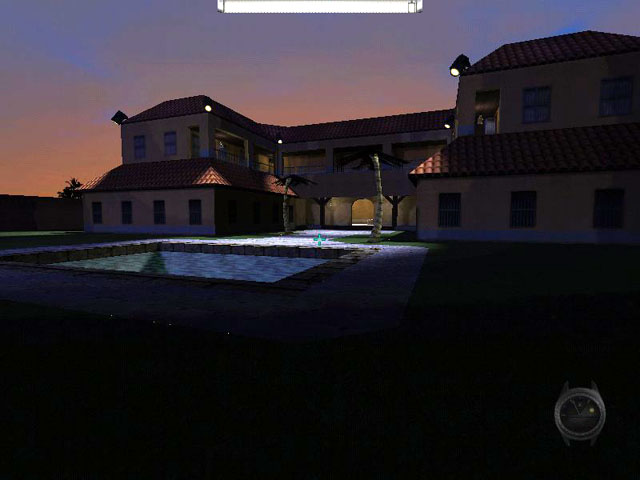 After 9 months of work on Deep Cover, Looking Glass managed to procure a major publisher: Microsoft, who expected the studio to collaborate with Irrational Games on the title. However, Irrational were moving out of the Looking Glass offices and devoting their time to The Lost, leaving Looking Glass to work on the contract alone. Disappointed, their publisher pulled out of the one million dollar deal in February of 2000, leaving the project on the verge of cancellation.
"When Irrational Games pulled out of the Deep Cover project, the publisher pulled out as well, together with a lot of calculated advances. This put Looking Glass into a very bad position concerning liquidity." – Tim Stellmach
Work did continue on Deep Cover after Irrational's departure. The studio attempted to negotiate a deal with Sony to keep the studio and the project afloat, but a restructuring within Sony caused their executive contact to be fired. The lead programmer described at least one level in a playable prototype state prior to a switch from the Dark Engine to a successor technology called the "Siege Engine", which none of the available screenshots showcase. After his departure, the former lead programmer of British Open Championship Golf was brought on, who also was an expert on the JFK Assassination.
The closing of Looking Glass Technologies in May of 2000 put an end to Deep Cover, and subsequently migrated much of the talent over the industry. In a basic thematic sense, the spy theme with the Looking Glass style of freedom would re-emerge in Deus Ex which was released shortly before the studio dissolved.
The following screenshots were taken from very early versions of the levels… before any gameplay was implemented, and well before Looking Glass decided to switch from the Dark Engine to the Siege Engine. – Michael 'solus' Ryan
Article by AguyinaRPG
Images:
What do you think about this unseen game? Give your vote!
Would you like to add more info, screens or videos to this page? Add a comment below!
(your first comment will be moderated before to be published)

Latest posts by U64 Staff & Contributors
(see all)