Kurayami is a cancelled psychological / horror game that was pitched by Grasshopper Manufacture as a PS3 exclusive and originally announced in Edge Magazine issue 162, in May 2006. Being inspired by Franz Kafka novels (a writer known for his stories about alienation, physical and psychological paranoia), in Kurayami players would had to explore a mysterious european castle (that we can relate to Kafka's The Castle) and the near village filled with creepy inhabitants, using the light from his torch to resolve puzzles and move through the darkness. Light and darkness would have been a central theme in the game, similarly to what happens in Alan Wake (announced in 2005 but released in 2010), in Kurayami the protagonist would have been safer in lit areas while dangers would have been lurking in the darkness.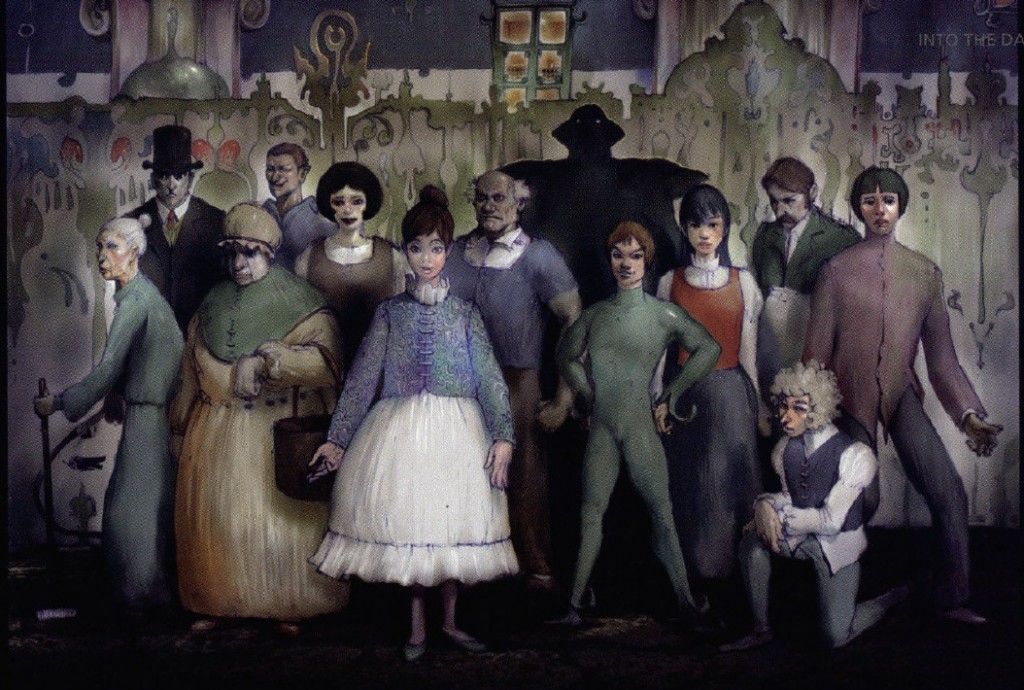 Talking about this concept, Goichi Suda said:
"When I considered the visuals, I immediately thought of darkness, and I imagined a hero within this night, with a light that would in a way symbolise his life. That became the core concept of Kurayami: literally, 'darkness' (in Japanese). […] It's not about some hideous monsters or evil creatures coming out of the darkness, but playing on our natural fears of the dark, and the uneasiness that comes from the absence of noise and life. […] "Kurayami's ideas are not about violence or eroticism, but fundamental problems in the human mind, which may find some conflict with the rating system. […] Though I expect the rating level to be quite high for Kurayami, I also expect the PS3 to be mainly purchased and used by an adult audience. I'm making a game for an adult audience, one that shows what life is and what being human is."
Players would have had to pay attention to the townsfolk too, as the game would have been ambiguous about their intentions and personality:
"It shows how people change when faced with their fears – in a way, you could see a little bit of what Japan, or the world, is like in this town."
While there are no in-game screenshots available (only the concept arts that you can see in the gallery below) it's know that Kurayami would have used a cell-shading style focused on the contrast between colors and black, evolving the 3D engine Grasshopper already used in Killer7. From what was said by Suda during an interview with Joystiq in 2009 it seems that the game never entered into a prototype form:
"It's not even in development right now. We aren't even really working on it. We've just been talking about it, but there hasn't been time to work on it. Actually it was really just for Edge. The artwork was just something we submitted them. We're not working on this project yet. They had some special coverage about Grasshopper and we talked a little bit about Kurayami, and so we gave them some artwork."
Originally Suda51 told to Edge that they wanted to make Kurayami appealing to more people than their precedent games, saying that "The challenge now is to go beyond simple recognition, and transform our original games into a mainstream success". Only a year later Grasshopper released No More Heroes for the Wii and it became their most successful games until that point. While Kurayami sounded like a dark, introspective and uneasing experience with european inspired environment and characters, No More Heroes was an explosion of over-the-top action, japanese fanservice and quirky personas.
This could have been the reason why Kurayami was quietly cancelled: in the next few years the team was busy developing Zero: Tsukihami no Kamen (Wii, 2008, a new chapter in the popular Fatal Frame / Project Zero series) and No More Heroes 2: Desperate Struggle (Wii, 2010), supporting Nintendo's motion-controlled console and finding a new market for their projects.
While Kurayami was never released, its main concept of light and darkness was reused for another Grasshopper Manufacture title: Shadows of the Damned. SotD was a much more linear, over-the-top horror / action game than what Kurayami appeared to be, and even if the released project is a good one, unfortunately there's no trace of Kafka influences anymore.
Images:
What do you think about this unseen game? Give your vote!
Would you like to add more info, screens or videos to this page? Add a comment below!
(your first comment will be moderated before to be published)