As we can read on Wikipedia, the development of  The Legend of Zelda: Skyward Sword started between the production cycles of the two The Legend of Zelda games for the Nintendo DS. While the implementation of the graphics was not advanced enough to present actual footage at the E3 2009 trade show, the story of the game was almost completed, and a single piece of concept art was revealed to a select group of journalists.[28] The image was released to the public a few days later, and showed a near-adult Link with a shield in his left hand, a mysterious female figure standing at his back.
As the game was shown to the public in late-development, there are just a few screens and videos with beta elements, but hidden in the final game's code there are still some beta and unused models.
there is one Map called "DEMO" which is simple a Square with two textures
an older version of that temple you go into at the beginning of the game (StageF402Bef and StageF402Bef _s)
There was no shield-meter in the beta
Karane has animations for when she's being blown by the Gust Bellows. You can't use items indoors, and she's only outdoors before you obtain that item.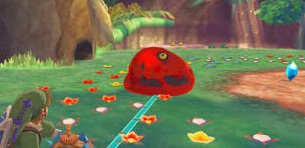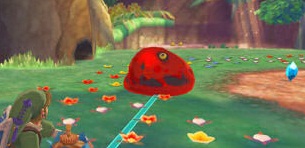 These red Chuchus are not in the game or area. The normal Chuchus that burn your shield are orange. This one is a dark red.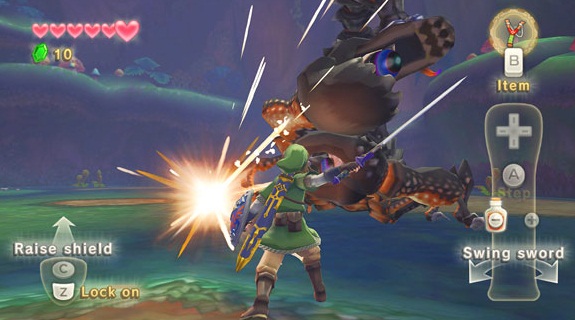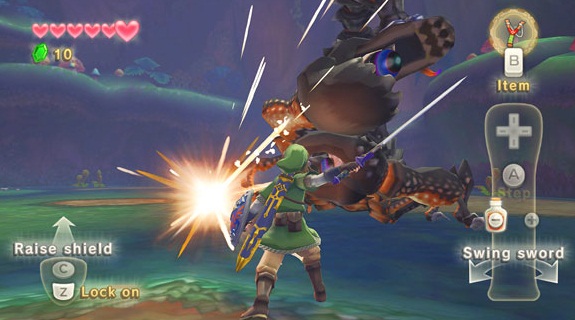 Even though this was only a Demo area, it's still an area that was never in the game that wasn't used. Most of the demo areas were used except this one.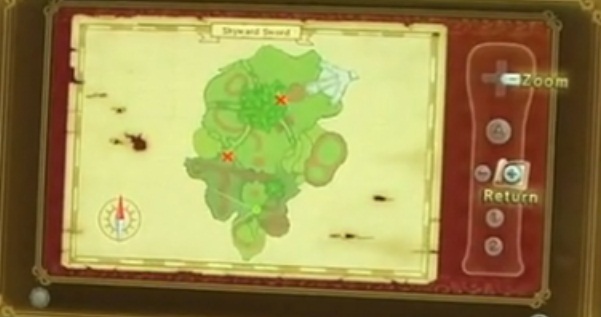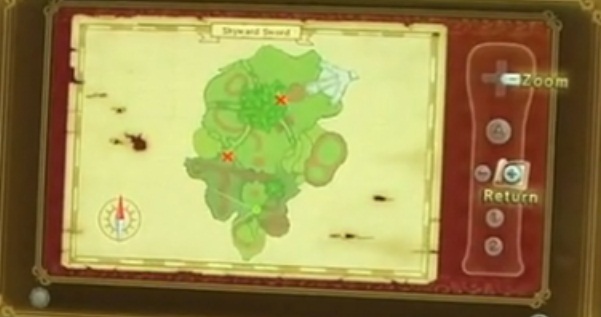 An old version of the map from Skyward Sword that never appeared.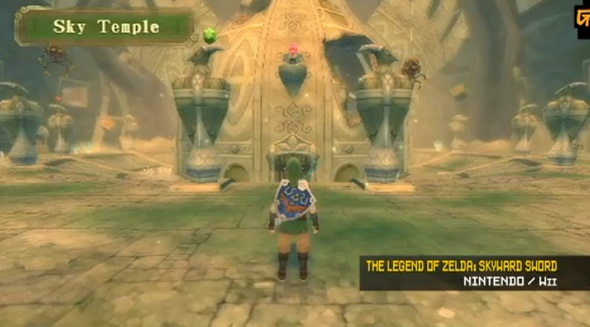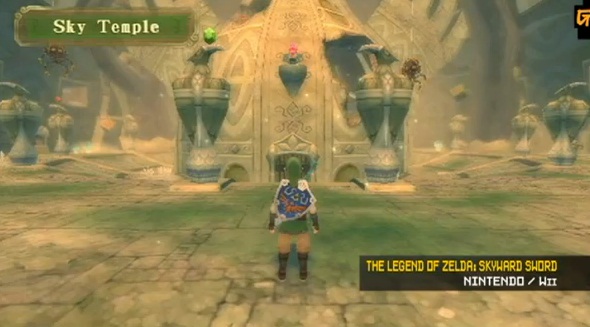 Skyview Temple use to be called 'Sky Temple'.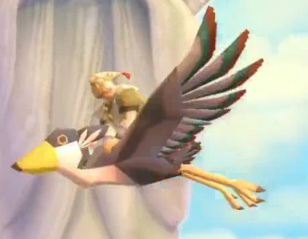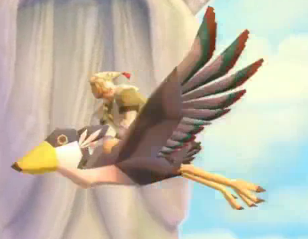 An unchanged beta loftwing inside the game, during the begining cutscenes, you will be able to see it for a few seconds.
Thanks a lot to gabrielwoj, manki, antidote, Zoinkity and Errorjack for the contributions! For more info, check the U64 Forum or TCRF
Images:
Videos:
What do you think about this unseen game? Give your vote!
Would you like to add more info, screens or videos to this page? Add a comment below!
(your first comment will be moderated before to be published)