Deadly Premonition (aka Red Seed Profile in Japan) is a survival horror created by Access Games and released in 2010 for Playstation 3 and Xbox 360. Originally conceived as a PSP adventure game in the vein of "Flower, Sun and Rain", Deadly Premonition became a next-gen title only in 2005.
Not surprisingly, Sweary65 said in a interview with Destructoid that combat sections were a publisher's idea added only at the alpha stage of the development cycle. Probably in the earliest builds the player could only hide or escape from enemies. The "useless" garbage containers scattered around which York can use to conceal himself are likely alpha leftovers.
In 2007 a beta version of the game, tentatively called Rainy Woods, was finally showed to the public but, due to the many similarities with the TV series Twin Peaks, notably the dwarf twins and the protagonist, the publisher decided to postpone Deadly Premonition in order to change the appearance of the characters. All the voice acting was completely reworked too. We'll probably never know how the original story would have unfolded.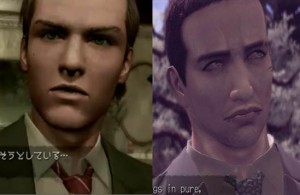 York now looks like the main character of a 1970's exploitation film.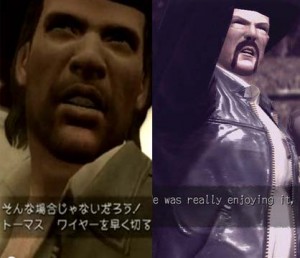 The sheriff wasn't changed that much.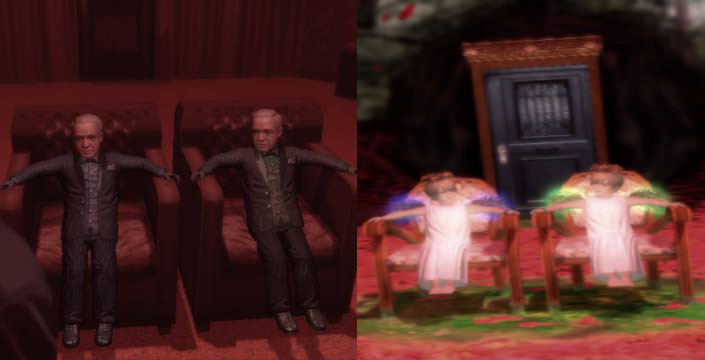 In the released game "the red room" is located outdoor in the forest.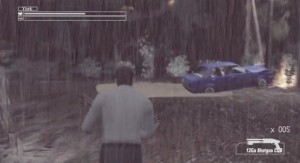 This pic is strange. It shows beta York without his jacket in the prologue, but in the final version this happens only at the end.
You can also read this topic at Assembler Games for more info and theories about the differences in the beta version of Deadly Premonition!
Images:
Videos:
What do you think about this unseen game? Give your vote!
Would you like to add more info, screens or videos to this page? Add a comment below!
(your first comment will be moderated before to be published)