Resident Evil: The Darkside Chronicles is a rail shooter developed and published by Capcom in fall of 2009.
In one of the gameplay trailers, Claire uses Leon's Handgun in the chapter Game of Oblivion (Code Veronica).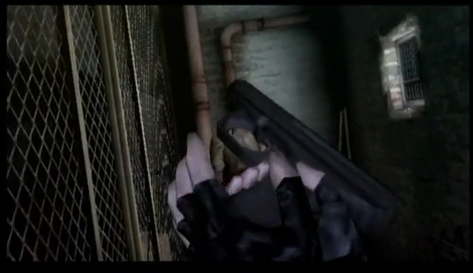 E3 2009 Stage Demo:
At E3 2009, gamespot.com posted a video of a stage demo that was playable at the event. The stage demo presented at E3 shows different character and chapter selection screens.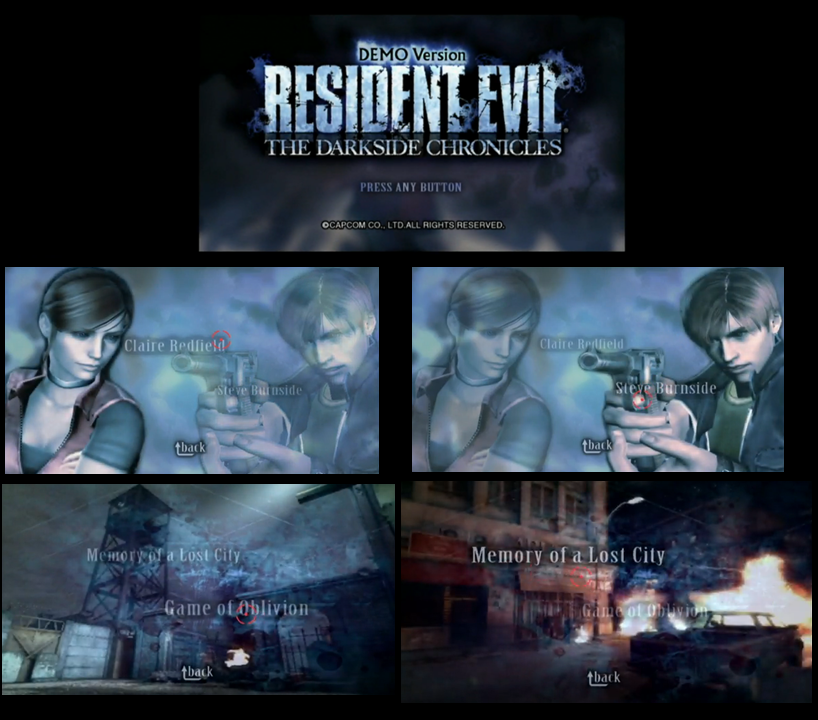 Final note: the E3 demo's pause menu had an option called "Equipment Screen". It was changed to "status" in the final product.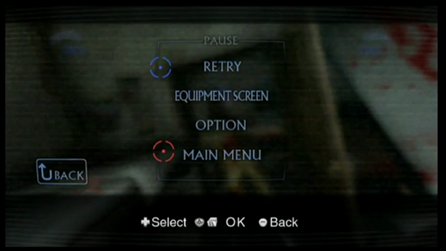 In an interview – posted on videogamer.com – MK was asked about Darkside Chronicles (scrapped) online co-op:
VideoGamer.com: Will you be able to play co-op online?

MK: No, unfortunately not.

VideoGamer.com: Why?

MK: Time lag. Especially wi-fi connection is not that stable. The time lag issue is the main reason that's stopping multiplayer online. Having said that we have introduced a wi-fi ranking system, so you can compete your score with other people around the world.
Source: http://www.videogamer.com/wii/resident_evil_the_darkside_chronicles/preview-1839.html
In another article, kotaku writes how the first person camera for Darkside chronicles was toned down due to some complaints of how the camera shook around too much.
Source: http://kotaku.com/5342088/resident-evil-the-darkside-chronicles-on-steadier-ground
Developers recently toned down the shake of the camera in documentary-styled shooter Resident Evil: The Darkside Chronicles to make the upcoming Wii title a bit easier to play, Capcom developers say.

"It was a bit of a trial and error, this shaky cam," said Masachika Kawata during a meeting at this week's Gamescom convention in Cologne. "It was probably a little too much, so it's a little toned down now."
What do you think about this unseen game? Give your vote!
Would you like to add more info, screens or videos to this page? Add a comment below!
(your first comment will be moderated before to be published)

Latest posts by U64 Staff & Contributors
(see all)