Magic Carpet is a shooter / action game developed by Bullfrog Productions and designed by Peter Molyneux, released in may 1994 for PC, Playstation and Saturn. As we can read on Wikipedia, in the game player plays a wizard (on a magic carpet) flying over water, mountains, and other terrain while destroying monsters and rival wizards.
Pcloadletter found an old beta screenshot of Magic Carpet in Edge magazine issue 1 (october 1993) with different hud and 3rd person view. The final game can only be played in first person view so we never seen the main character on the playing screen before (thanks to Aybe for the confirmation!). Also, it seems that the game was planned for the 3DO too..
Images: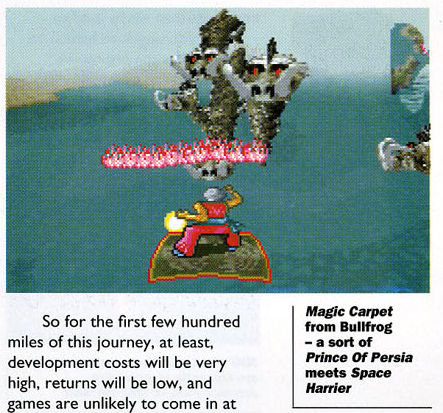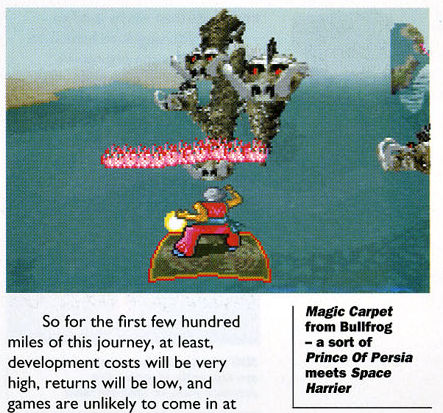 Here's a video from the final version:


What do you think about this unseen game? Give your vote!
Would you like to add more info, screens or videos to this page? Add a comment below!
(your first comment will be moderated before to be published)