As we can read on MobyGames,  Gregg Tavares has worked on many of our favourite games, as Wild 9 and Crash Team Racing for the PSX, Gex for 3DO, Locoroco for the PSP, Zombie Revenge for the Arcade, Afro Samurai for the PlayStation 3 & Xbox 360, along with some more obscure (and unseen) ones, as Disruptor for the M2, Terminator vs Robocop for the NES and Project Y for the PS2. We had the chance to have a short interview with him, to talk about his time in the gaming world and asking for some unseen tales on the projects that he worked on.
[Interview by EWJ]
U64: Thanks for your time Gregg, would you like to introduce yourself to our readers?
Gregg: My name is Gregg Tavares, I've been making games for over 25 years starting on the Atari 800 all the way up to the 360 and PS3. I'm currently at Google working on adding technology to web browsers to make it easier to play games in them though both the WebGL and Pepper projects.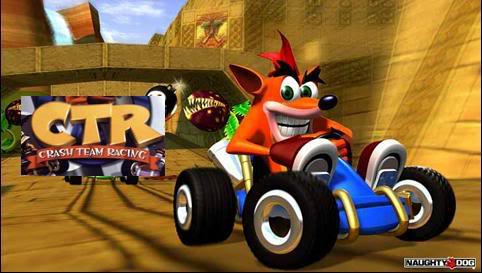 U64: You've been in the Games Industry for a while now, in all of your time working with games, out of all the games you've helped develop which games development stands out the very most to you?
Gregg: It's hard to pick one specific game but 3 specific situations come to mind. It was fun to work at Microprose in the mid 80s because the boss, Wild Bill Stealey, actually played games and he didn't let them ship unless he found them fun. That's not true at most game companies. I doubt the presidents or CEOs of Activision or EA are actually gamers. The president of Nintendo is a gamer. That's probably on reason why their games are generally fun. Of course it was also fun because I got to work with Sid Meier.
It was extremely fun to work on Crash Team Racing for PS1. The team was relatively small and everyone on it was amazing. The game was a clone of Mario Kart but we felt we polished it to something actually more fun and we personally got addicted to playing 4 player competitive racing. It's not common to play your own games and enjoy them because you get tired of them after working for a year or more on the same thing so enjoying the game in co-op was great.
Finally working on Locoroco was a blast. We knew we were making something unique and fun and we were just bursting at the seams to show it off. The characters were cute and even at work it was fun to just sit there and watch them or play with them in new setups. For example I made a level that was just a small box, put in 1 or 2 locorocos and made these avatars.




Also my specialty is tools and art pipelines and so I worked like crazy to make a great one for the Locoroco designers. With my head down writing code I often didn't see all the stuff they were making so when I finally looked I was amazed to see all the stuff they created. For example, the entire title screen where the characters collect on the logo and if they light up all 4 Japanese ロコロコ characters they get sucked to the top of the level, that is 100% done in the level tools. There is zero scripting.  I was very happy to see the designers pick up the tools and make stuff I had never imagined them making.
U64: Many members of our site loved Gex on the 3DO. Is there anything more about the games development that you could share with us beyond what's in your Gex article, such as what other levels were designed but not included? (80 levels seems to be a lot for a level select screen that only had 24 levels in the final game)
Gregg: Unfortunately the 80 level list is not that exciting. Basically I made that menu just to give the designers a place to work. The designers were free to make a level in any free slot and then we'd choose which ones to use. What you see in the game is just stuff left over from designer experiments. Lots of games have a feature like that during development and usually they turn it off before shipping. We just decided to add a code to unlock it.
Otherwise, I did look on youtube the other day and noticed there are videos of some of the secrets hidden in the game. The shooter that Evan Wells made and also the area where he put himself in the game. I think the first Apple digital camera had just come out and that's how we made the sprites. That camera looked like a pair of binoculars and only had a resolution of 320×240. There's also a Gex breakout type of game also accessible from that maze level but I wasn't able to find a video of it.
U64: In your game development experiences, have there been any major cuts or changes, or any game development stories from some of your games, that you'd like to share with us?
Gregg: Afro Samurai was original intended to have far more music integration and also this strange level select system inside is mind. Both of those got cut. I think no one could figure out how to make the music thing both use the music and be fun in a synergistic way. For the mind level select system there was this idea that during level select you'd be inside Afro's mind seeing memories of his different adventures. You could pick one and go into that memory. Unfortunately it would have required more art and programmer resources than we had and I'm not sure it would have actually added anything to the game. I'm personally glad both of these features were cut although if we had ben able to figure it out I'm sure it would have been cool.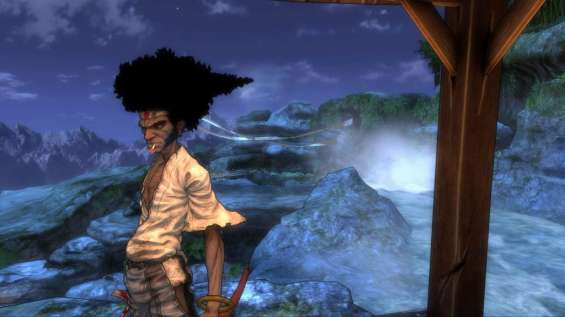 For Crash Team Racing, originally there was the idea that you could earn upgrades. Things like better acceleration, better steering, faster top speed, etc.. The idea was you'd play adventure mode to upgrade your car, save the car on your memory card and then use that when playing multi-player to compete with your own custom car. The problem we figured out was making the game still balanced. It would be no fun to go play against someone who add a top end car if you didn't. Worse, what if during adventure mode you picked the wrong upgrades and it became impossible to win new races. Of course we could have done it but we realized it would take way too much time to test all the combinations and make sure it was both balanced and winnable so that idea got cut.
Similarly, Locoroco had ideas for trading items and upgrading your Locorocos. Trading items is still in the original shipping game but there isn't much point. The original idea was you could collect items, trade them with friends and use them to train your Locorocos in the Locoroco house. Training them would unlock new moves. Some of the ideas of unlocking new moves as added to Locoroco 2 but if I remember correctly it's not based on training. It's just based on progressing to a certain level the way most games do it.
U64: Thanks a lot for your time! :)
What do you think about this unseen game? Give your vote!
Would you like to add more info, screens or videos to this page? Add a comment below!
(your first comment will be moderated before to be published)