TimeSplitters 2 is a first-person shooter available for the PlayStation 2, Xbox, and GameCube. The game was published by Eidos and developed by Free Radical Design, a company founded by some ex-Rare members. In February of 1999, 20 months before the release of Perfect Dark, several members of Rare who had worked on GoldenEye 007, including Steve Ellis, Karl Hilton, Graeme Norgate, and David Doak, left to form their own company called Free Radical Design. After they developed the first TimeSplitters, Free Radical Design began work on TimeSplitters 2, with the goal of creating a more fulfilling story mode alongside the Arcade and MapMaker modes. [Info from Wikipedia] In the beta version of the game, there was a different HUD and different design for some of the weapons. You can see a comparison below:
Thanks to Danny33 for the contributions & to Jay for the english corrections!
Beta Electro Tool:
Final Electro Tool (beta HUD):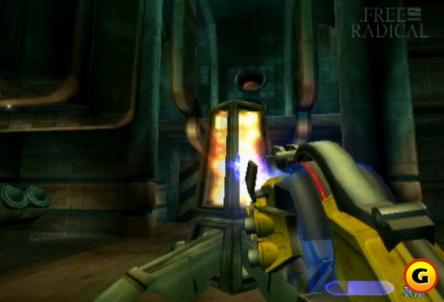 Beta Laser Gun: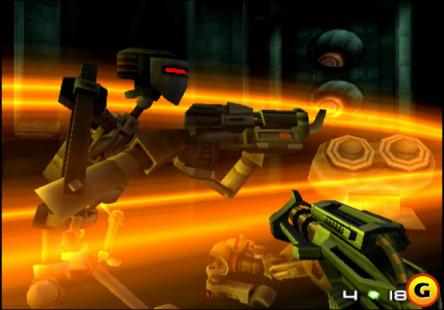 Final Laser Gun (beta HUD):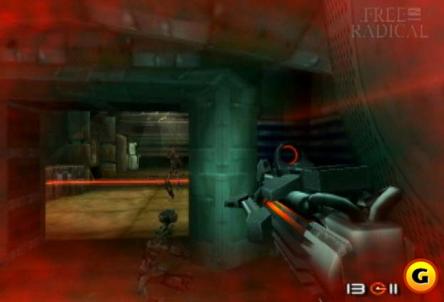 Beta Plasma Autorifle?: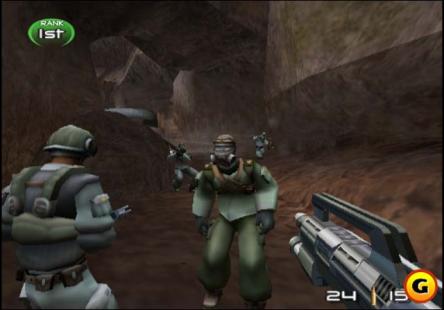 Final Plasma Autorifle (beta HUD):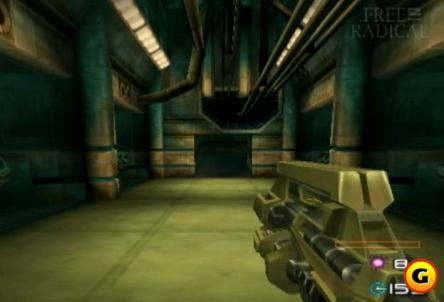 Beta Tactical 12-Gauge: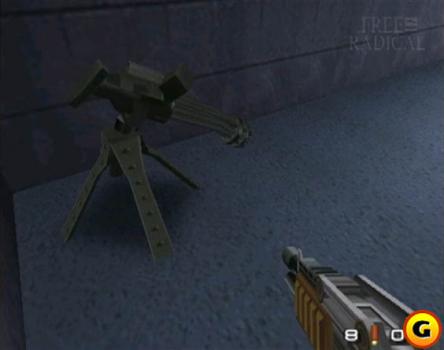 Final Tactical 12-Gauge (beta HUD):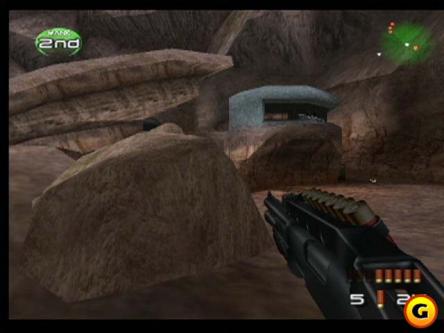 Beta Soviet S47: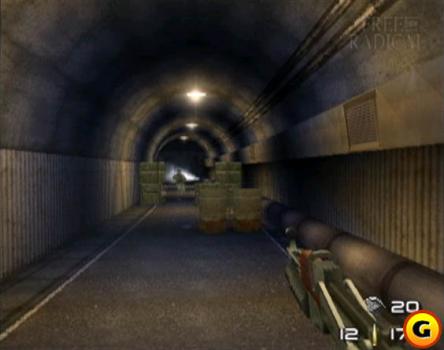 Final Soviet S47 (with beta HUD):
More beta images:
What do you think about this unseen game? Give your vote!
Would you like to add more info, screens or videos to this page? Add a comment below!
(your first comment will be moderated before to be published)