This article is only in italian, sorry!


I ragazzi di www.gamescollection.it hanno organizzato l'evento 2008 per tutti i veri maniaci di videogames, con una fiera interamente dedicata alle collezioni di pezzi rari, retrogaming, riviste d'epoca e tornei con ricchi premi. La parte davvero interessante per noi beta geeks, sarà la possibilità di osservare dal vivo un'affascinante raccolta di materiale "unseen", con kit di sviluppo originali e prototipi di videogiochi mai usciti.. un occasione per conoscere e parlare con i maggiori collezionisti italiani e magari scoprire che posseggono qualche beta del nostro gioco preferito! L'incontro è previsto nelle giornate di venerdi 23, sabato 24 e domenica 25 maggio, si svolgerà a Monza, in via Filippo Turati 8, presso l'Urban Center (Aperto tutti i giorni dalle 11 alle 20).
Per maggiori informazioni: www.gamescollection.it/events/show/4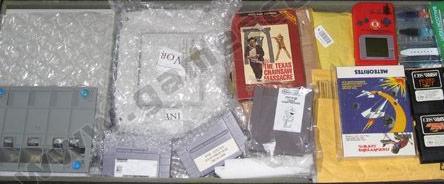 Lo staff italiano di Unseen64 cercherà di essere presente all'evento, almeno in una delle giornate, per un po' di sane pubbliche relazioni con i collezionisti, cercando qualche informazione esclusiva sui loro prototipi, foto e video ancora unseen! Se passate anche voi da quelle parti fateci sapere, potremmo anche svolgere un piccolo U64 meeting ;)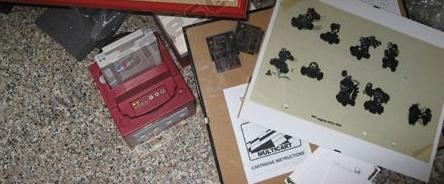 What do you think about this unseen game? Give your vote!
Would you like to add more info, screens or videos to this page? Add a comment below!
(your first comment will be moderated before to be published)