Voci e rumors degli appassionati di Banjo, parlano di elementi nascosti all' interno delle rom di BK, DK64 e BT (in particolare tra i primi due). Sono diversi i riferimenti a dei livelli segreti, raggiungibili soltanto collegando le cartucce tra di loro, ma a verità è una: si tratta di rumors privi di fondamento! I livelli segreti in questione, sono delle aree beta, scartate dal primo Banjo-Kazooie, non presenti però nel gioco finale! in particolare abbiamo:
1) Fungus Forest: era uno dei livelli scartati dall'originale Banjo-Kazooie. All' interno del gioco, esiste ancora una sua (presunta) traccia: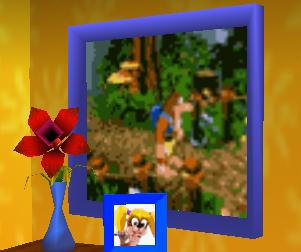 Questa quadro è presente all' interno della casa di Banjo, ed in molti la usano come prova dell'esistenza del livello Fungus Forest, in BK. Anche la copertina del gioco potrebbe ricordare lontanamente questa area beta. In tutti i casi, si pensa che il livello Fungus Forest sia stato trasferito in DK64 e sia diventato il livello Fungi Forest!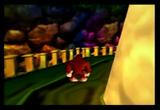 Ipotesi confermata anche dalla somiglianza tra i due nomi e da una traccia audio chiamata Advent, nascosta in BK (accessibile tramite Gameshark), molto simile a quella del livello definitivo in DK64.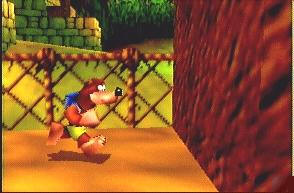 2) Mt. Fire Eyes è un altro livello molto ambiguo: in principio doveva fare parte di Banjo-Kazooie, ma in seguito per mancanza di tempo, fu cancellato dalla versione definitiva. Il cammello Gobi, in un punto preciso di BK, menziona questo livello beta, affermando la sua provenienza proprio dal Mt. Fire Eyes!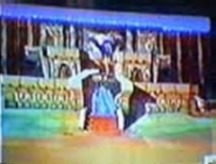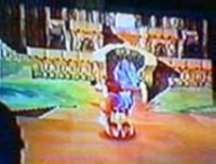 monokoma, è riuscito a scovare grazie a 64DD.net, un raro video di un vecchio E3, in cui possiamo scorgere brevemente il beta Mt. Fire Eyes!
Cos'è successo a questo livello? La Rareware decise di riusare quel vecchio progetto, all' interno di BT! il famoso Mt. Fire Eyes non è altro che la parte lavica, di Hailfire Peaks (guarda caso, il cammello Gobi si trova in questo livello). Non esistono livelli nascosti all' interno di questi giochi, si tratta solo di leggende infondate e insensate. La risposta, sta nelle modifiche e nei cambi decisionali, durante lo sviluppo di Banjo; versioni beta e livelli rimossi.
Continua >> Ipotesi sulle modalità di swap
Sezioni:
Quali livelli beta & segreti?
Avete commenti, contributi, correzioni o domande su questo articolo? La nostra email ed il nostro Forum sono a disposizione per ogni evenienza!
What do you think about this unseen game? Give your vote!
Would you like to add more info, screens or videos to this page? Add a comment below!
(your first comment will be moderated before to be published)