The images on this page are taken from the Beta of  The Legend Of Zelda 3: A Link to the Past, during the second half of 1991, a few months before its official release. The differences from the final version are in fact very small, but very interesting. Nintendo first changed the HEAD-UP DISPLAY of the game: the bar of the magic had a different shape, more similar to a test tube, the icons of object in your inventory were situated on the left of your stock (while in the complete game they are placed on top of your stock), the life meter went from being written as "+ LIFE +" to – "LIFE -". Nintendo may have changed the symbol to avoid the presence of a symbol similar to a cross (In the 90's Nintendo often removed religious symbols from games, in order to avoid controversy).
Beta Version: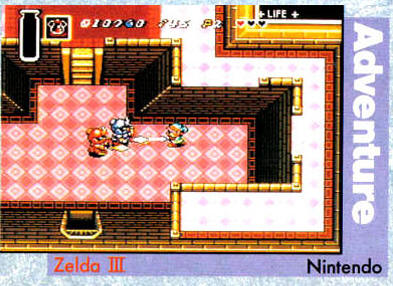 Final Version: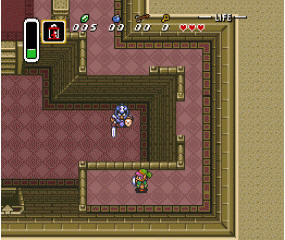 In the second beta image, the main difference is the presence of 4 enemies, in place of the 2 single ones inserted in the complete game. This greatly lowered the difficulty of the stage.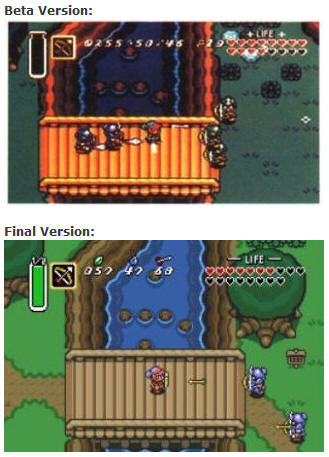 In the third image, the bridge is pretty much the same, but on the right of the river we notice the lack of the trees. Instead of trees, some stones in a strange formation is found. The strange design perhaps indicated the location of the secret cove, which was removed from the final version of the game. The main difference in the beta is in minor graphic changes. We're currently still looking through old screenshots and sprites to find more changes.
Beta Version: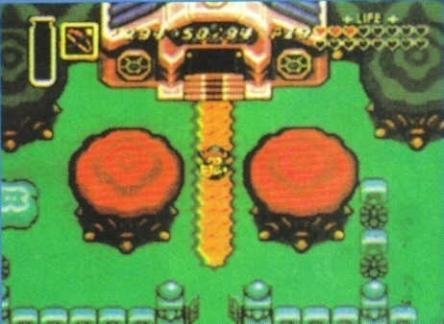 Final Version: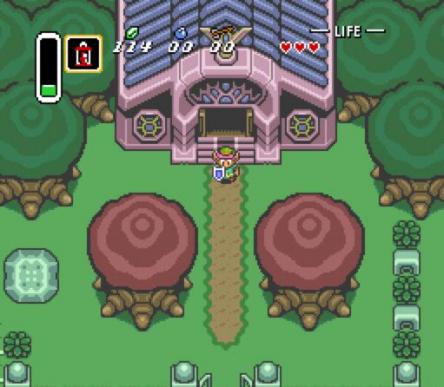 [Original intro in italian by monokoma, translation by Sba sb3002]
You can find more info about Zelda: A Link To The Past in the Zelda Wiki!
Videos:
What do you think about this unseen game? Give your vote!
Would you like to add more info, screens or videos to this page? Add a comment below!
(your first comment will be moderated before to be published)

Editor in Chief, UX & SE Optimization
at
Unseen64
I'm an
Italian gamer
with
not enough free time
to play as much as i'd like to and
sadly not enough time
to write about cancelled and beta games.
Founder of Unseen64 in 2001
, i'd like to sleep more than 5 hours a day, but i have to pay the bills. I'm currently working for various italian & international websites for a better
User Experience & Search Engine Optimization
, you can add me on
Twitter
,
Last FM
or contact me by
email
.