Published in 1997, Turok has been one of the first Ultra 64 titles to be developed for the console. The game is based on the homonymous comic series, about a native american and his fights between evil cyborgs and dinosaurs. Thanks to its famous fog effect, which covered almost every part of the immense game levels, the game became an icon of the "fog problem" but it surely marked the hearts of many Nintendo 64 owners for its fun gameplay.
Proto / beta: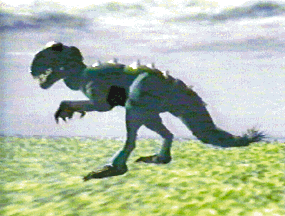 Final Version: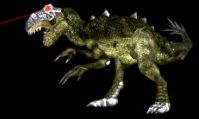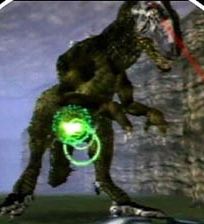 Before the release, the game has been shown in magazines with some pics taken from the early prototype. One of the images show a very raw 3D model of a T-REX: this enemy should be the "alpha" version of Thunder, a genetically modified dinosaur, which later has been used as a boss. The proto differs from the final version by the absence of the metallic parts covering the head and the foot of the dinosaur. Also, the polygonal model was less detailed. At any rate is difficult to note any other details, due to the blurryness of the image. The prototype colors are less shiny and "realistic" than the final version. It's interesting to note how the fog effect was allready present: this makes us to wonder if Acclaim really intended to use that effect in the game and not just to cover eventual pop-up problems.
Surely the images in the gallery below represent an early beta stage of development, in wich they were still creating the 3D models and the scenario with not much gameplay finished. Do you know if some of these models were not in the final game? Acclaim begun to work on Turok in 1995, initially thinking to make a third person shooter, but later they chosed a first person view, in order to make it more involving.
Thanks to Linkx111 for the contribution!
Images:
Videos:
What do you think about this unseen game? Give your vote!
Would you like to add more info, screens or videos to this page? Add a comment below!
(your first comment will be moderated before to be published)