Lost Legion was set to be a squad orientated first person shooter game based in a sci-fi world on a desert planet set in the year 2563, being developed by ZZICT, a studio founded by former Crytek developers that worked on the cancelled 'Silent Space' game. It would have marked ZZICT's first game for PC platforms and was being developed around 2001 onwards.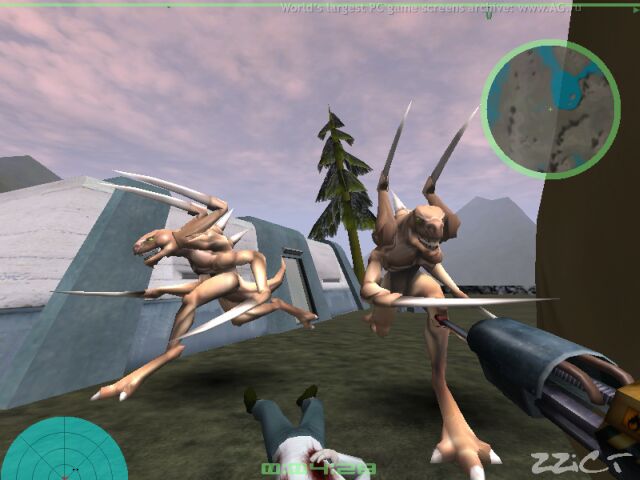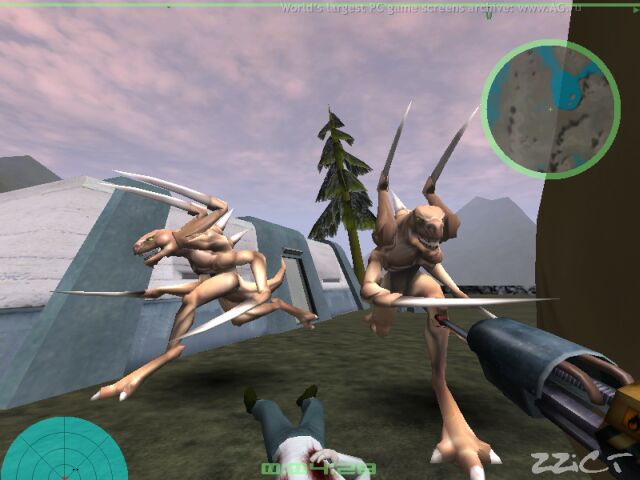 Lost Legion was intended to concentrate heavily on providing a realistic combat experience. As such, players would die very easily from enemies and would be quickly overwhelmed in close-quarters.
Players would issue commands to a squad under their command, made up of 5-10 troops. This would be handled in a similar way to Unreal Tournaments GUI, using a hot key the player would bring up a list of commands that they could then issue to all or some of their squad. There was to be several different mission objectives for the player such as reconnaissance (photographing the aliens) rescue missions, search and destroy, capturing and holding a position and capturing aliens for study. As the player could quite quickly become overwhelmed this missions were going to rely heavily on stealth and forward planning.
Lost Legion was said to be based on Starship Troopers, Aliens, Rainbow six and Counter Strike, ZZICT also wanted to tap into the current market trends of the time of outdoor scenarios, teamwork based action and a fear inducing atmosphere.
There is very little information on ZZICT and their company website is no longer available. It can be accessed using the Wayback Machine, but there is no more information about the game. This was the developers' first and last game, as they never developed anything since.
Images: