Dagoth Moor Zoological Gardens was an impressive GeForce tech demo created in 1997 / 1998 by The Whole Experience (WXP), a small development team base in Seattle. In this demo you could move around a fantasy setting, inhabited by strange creatures:
"Creative Labs will ship their '3D Blaster Annihilator' with WXP's technology demo "Dagoth Moor Zoological Gardens". This demo is using the engine of WXP's upcoming fantasy action title 'Experience' and it's the first independent application that is using GeForce's T&L-engine. The demo is not a real game, but you can walk around and explore the beautiful scenery that soothes your mind by looking at it. I have to say that I never saw a game-demo as impressive and as beautiful at the same time, but some of you might be very disappointed about the complete lack of blood and violence."
Another Geforce tech demo in the same Dagoth Moor settings was later released in 1999 under the title "Isle of Morg":
"Isle of Morg is a technology demo that integrates the features found in GeForce2 GTS with typical gameplay mechanics such as physics and collision detection, as well as special effects including particle systems, dynamic water, environment mapping, per-pixel shaders, and dynamic lighting. It's a great example of what is possible in today's games."
Thanks to the success of their tech demos WXP were able to work on a few commercial games for various publishers, with titles such as Lord of the Rings and Greg Hastings Tournament Paintball. The team wanted to create their own original game "Experience" since 1997, but between contract works and difficulties in finding a publisher for their own IP, they had to keep it as a side-project until many years later.  In 2002 / 2003 they also worked on "The Guardian", a cancelled adventure game to be published by Capital Entertainment Group for the original Xbox.
In 2007 they developed a pitch demo for a new strategy game based on their Dagoth Moor settings. This game was titled "Dagoth Tactics", planned to be released on PC and Xbox 360. There are no other details available about Dagoth Tactics: by looking a the few images available we can assume it would have been a classic strategy game with Hex-Grid movements.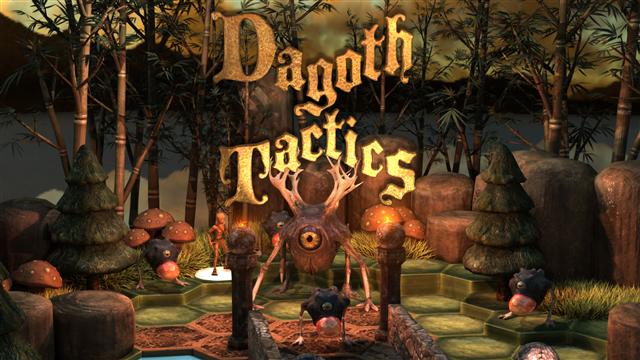 In the end Dagoth Tactics was never completed and it was cancelled in favor of a FPS set in the same fantasy settings. Initially titled "Exod Intervention" WXP's original first person shooter was then released in 2011 as Xotic on Steam and Xbox 360. Unfortunately it seems the game did not sell enough to keep the team alive, and WXP was soon disbanded. We probably will never get another game set in the Dagoth Moor Zoological Gardens.