Hab-12 is a cancelled, third-person action-adventure game in-development at Ratloop from 1998 to 1999. The company was founded by 5 people, one of which being Lucas Pope, who would go on to make Papers Please and Return of the Obra Dinn. Ratloop started out making the full-conversion Quake mod Malice while under the name Team Epochalypse, then moved on to something much more ambitious.
Hab-12 was to be their next game, a sci-fi adventure about surviving various hostile environments. A documentary about the game was released on Youtube by Massimiliano Camassa discussing many aspects of the game and it's development. Camassa was given access to many development materials including the design document and 2 demos of the game, one from 1998 and the other from 1999
Hab-12's gameplay would have been a mix of classic 2D adventure games, like the Monkey Island series, and a more traditional third person shooter. Camassa's documentary also discusses how media and the public viewed the game:
"Tomb Raider was the game most people thought of upon hearing that Hab-12 was an action adventure game. Yet, Hab-12 is a slower-paced, cinematic, puzzle-based adventure game experience. The demo is highly scripted and after playing the demo and studying the game design document the rest of the game would likely have a similar game structure."
Like many adventure contemporary to Hab-12, puzzles were a major part of the demos, even starting with one. Miray, the game's protagonist, would be stuck in a venus flytrap-like plant and would have to swing from side-to-side to escape. Other puzzles in the demos included having to distract monsters to sneak around and maneuvering around a giant slug alien's breath to survive.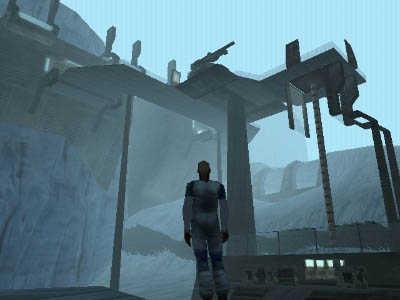 Cassan's documentary reveals how Ratloop intended to make Hab-12's plot stand out. To achieve this, the devs intended to focus the game's story on the ever-changing relationship between the down-to-earth Miray and the outlandish biological A.I PAX. After a cataclysmic event occurs on board The Sentient, a research ship, Miray would have to make his way through all 12 habitats (or Habs) in order to escape. The documentary summarizes the game's story with a quote:
"Hab-12 is all about man vs. wild, but also a remarkable story about a normal guy and an unhinged bio-computer."
The games levels were intended to take place across the 12 habitations, with each hab featuring a different ecosystem for Miray to overcome. Revealed in screenshots and demos were an autumn-like red forest, an icy cave system, a swampy area with gigantic trees, a volcanic area, and more. The variety in level design was quite impressive for the era, and Miray was to have several costume changes to reflect the surroundings. These levels were also planned to be intensely detailed and impressive, the documentary even shows how amazed publications were with the red forest level, saying "Every leaf is rendered. Every damned one. That's how good the graphics engine is."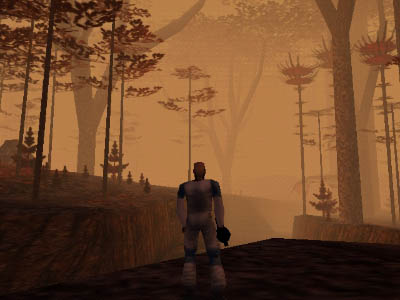 Despite the game impressing media outlets with its graphics and gameplay, the project failed to find any publishers. Hab-12's ambition, along with Ratloop's relative inexperience at the time, was what ultimately killed the project. The project was planned to have a sequel and a novel adaptation written by a member of the team. Ratloop now exists as 3 companies, Ratloop inc, Ratloop Asia, and Ratloop Games Canada. Ratloop Canada is currently working on the turn-based FPS shooter Lemnis Gate.
Article by Alex Cutler, thanks to Jackgrimm99  for the contribution
Images: