Enemy in Sight is the cancelled spiritual sequel to the Hidden and Dangerous series, in development around 2005 by Illusion Softworks and Pterodon (later merged and acquired by Take-Two Interactive in 2008, renamed as 2K Czech) and planned to be published by Atari for PC and Xbox. It was conceived as a new multi and single player military shooter, set on 100-square km battlefield. The team wanted to offer interactive environments deformable by explosions, where players could drive military vehicles (tanks, airplanes):
"Centred around a great war between superpowers in the very near future, the game focuses on first person action set within vast battle landscapes. Massive online multiplayer capabilities enhance the sheer scale and dramatic impact of the fire fights and battles within the sprawling, realistic environments. Every building can be destroyed, the landscape is fully deformable, and players can command any of over 25 vehicles in the game, all based on their real-life counterparts and painstakingly designed to scale."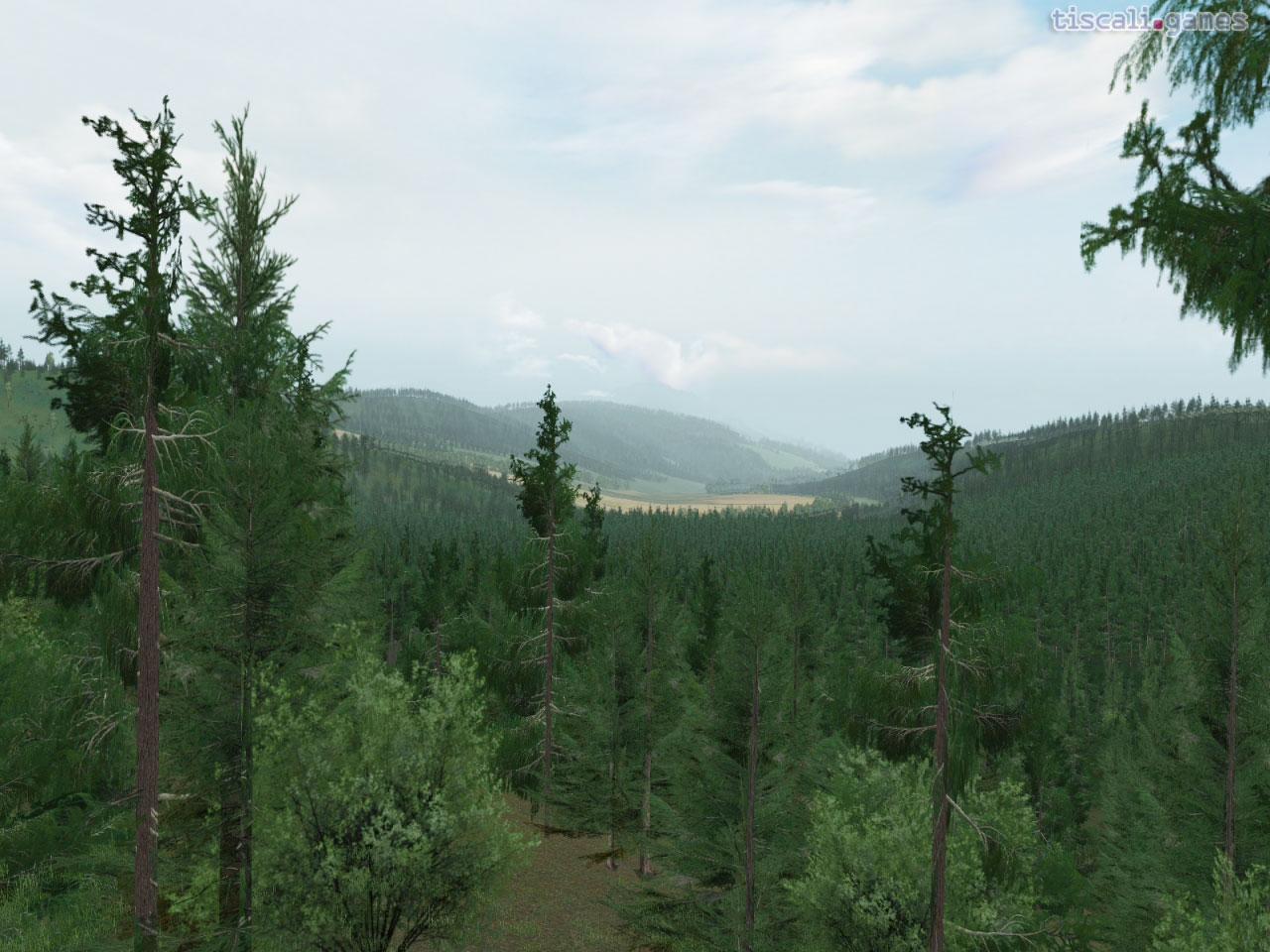 Some details were shared in an interview by Gamespot with former Atari producer Peter Wyse:
"GameSpot: Give us a brief overview of Enemy in Sight.

Peter Wyse: The cold war never died. It just went into a deep freeze until global events brought it to a full boil. You are a soldier in today's army. You are called into action to fight a conventional war between Russian and American forces using today's latest technology. You have all of the modern weapons of war at your disposal, from the latest machine guns to the laser-guided missile launchers, from modern tanks to state-of-the-art helicopters.

GS: Tell us about Enemy in Sight's multiplayer. Will it emphasize team play over lone-wolf tactics?

PW: Modern warfare is about team play and team tactics. We could not build a credible multiplayer game using modern weaponry without building scenarios and battlefields that will rely heavily on team tactics. So there will be scenarios that force players to combine ground, air, and artillery support to strike a target. But we do recognize that going it alone has its own appeal, and for those players that want to test their limits against overwhelming odds, we have created Green Beret mode.

GS: Tell us about the actual gameplay. Could you disclose the modes at this point? Is the game going to be focused on head-to-head deathmatching or on goal-oriented gameplay?

PW: The single-player mode is very objective-oriented, as you'll be defending or attacking key targets, engaging enemies, establishing new frontlines, and collecting intelligence, to name a few of the scenarios. But the multiplayer and quick-play modes support a number of different scenarios and allow you to tailor your gameplay experience to your own flavor and speed. For example, if all you want to do is drive tanks and run through buildings, there will be scenarios that are very tank-centric. We'll announce the specific modes at a later date, but variety of gameplay is not an issue."
Soon the project vanished and in May 2006 Atari sold the project to another publisher due to financial problems. In 2007 part of the Illusions Softworks team left the studio and most of the remaining developers had to focus their efforts on finishing Mafia II, finally released in 2010
Thanks to Daniel Nicaise for the contribution!
Images: