Wuppo is a 2D platforming action-adventure game with RPG elements. You play as a little Wum who is just clumsy and who has no special skills or powers. The protagonist gets kicked out of the Wumhouse, where most Wums live together, so the adventure starts with looking for a new home. While searching for that new home, the Wum gets into a lot of exciting adventures for which wit and charm are used and many puzzles will have to be solved.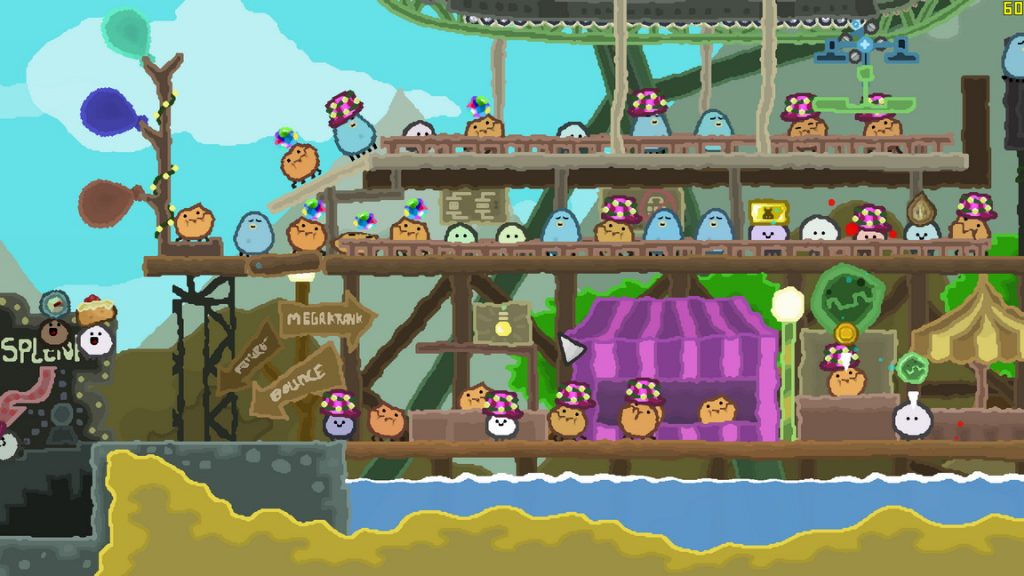 The developers Lars Korendijk and Thomas de Waard have been friends since highschool and they have worked together on short movies, animations, stories and games since then. After high school both guys went to college and Lars graduated as an animator and Thomas as a composer. Wuppo started as a fun project to work on outside of school/college, but after both guys graduated, they started to work on the project fulltime, using Knuist & Perzik as the name of their indie team.
You can definitely see that these developers have been gamers for a while and they had many sources of inspiration for Wuppo. The first inspiration would be 'An Untitled Story', which made Lars start on his own platformer in the first place. The Rayman series was a shared inspiration for both developers, as they look back on Rayman 2 & 3 with much nostalgia. Other games that helped shape Wuppo to the game it is now were:
Differences to the final game
The game has changed a lot during the 7 years it was in development! The entire world has been deleted to start over from scratch once, and the story has been rewritten multiple times. Wuppo's development could be roughly divided into three phases.
Version 1 was called "Wubblyking", made in Gamemaker 6.1 ~ 8. The story was about the Wums, then called Wubblies" whose king disappeared. Every Wubbly wanted to be the new king. The developers called this version very 'random' – there was no real connection between the different locations and characters.
Version 2 was also made in Gamemaker 6.1 ~ 8. This version already contained parts that stayed in the final game like an early version of the "Wumhouse" and "Wumgarden". The story was again very different – the protagonist was a world-famous plumber whose wrench got stolen. Still there were no other races than the Wums and the lore/history of the world wasn't in the game either.
Footage of this version:

Version 3 was made in Gamemaker Studio and is the version people can play right now on Steam.
Thomas and Lars were very perfectionist about the game and especially the last area changed a lot. It has been changed completely from the beta and that had a big influence on the story as well! The 'Fnakkers' were originally going to build a big machine in an underground factory to kill off the Wums, but Knuist & Perzik decided that the 'fnakkers' shouldn't portray Evil itself. They were much more interested in challenging the player to feel empathy for its archenemy. The end result is a game with no clear line between good and evil. Every person and end-boss has its own story and motives, which might be wrong or bring others in danger, but they never do so on purpose/for fun.
Tough choices
The toughest moment for Knuist & Perzik was to decide to delay Wuppo to make it better. The last area of the final game was one of the things that slowed down the development. It took a couple of months before they felt like the concept was refined. This was also the time they started to look for a publisher – which they found in SOEDESCO, also a Dutch company. They finally released the game on September 29th 2016, to great joy of their fanbase.
In the future Knuist & Perzik would like to make new games if possible, but for now they will keep supporting Wuppo and create additional content for it.
Thanks a lot to Lars Korendijk, Thomas de Waard and Esther Kuijper for their help in preserving these memories from the beta development of Wuppo!
Images / comparison: