9th Power is a cancelled action adventure developed by Eworks and planned for Playstation 2 and PC. It was going to be the first known project for a major console fully developed in Portugal and at the time it was shown in some of the biggest gaming events of the country.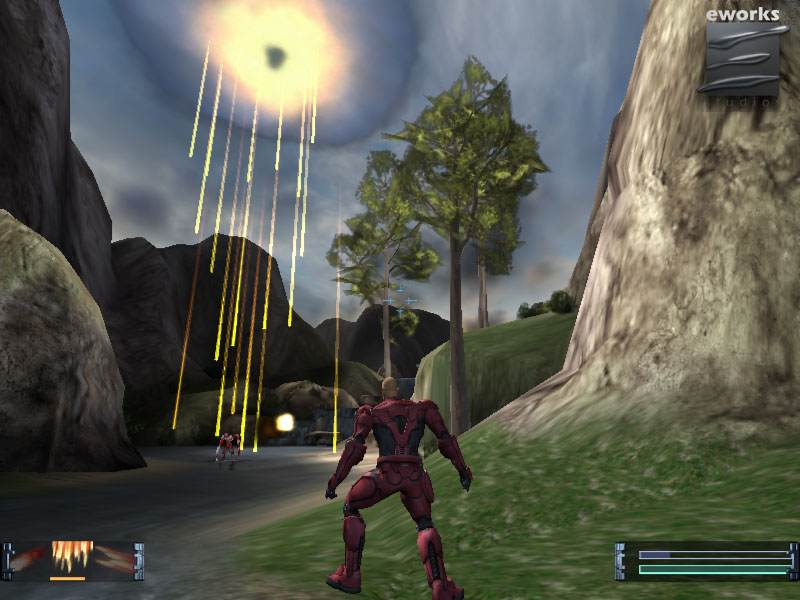 Thanks to an interview with Marco Vale who worked as an intern (2D and 3D artist) for Eworks during the development of 9th Power, we were able to obtain some more details about this interesting game:
"In 9th Power players would control a character belonging to the resistance, a group of humans who had rebelled against the Atlantids (inhabitants of Atlantis) who oppressed them. As the Atlantids had superior intelligence and superhuman skills, such as the ability to mind-control, it was an easy task for them to take control of the earth.

Only few Atlantids were still alive after their society vanished, but they would do whatever is possible to bring back to life the rest of them. By using advanced technology they were able to revive some more Atlantids using their remains: as an example one of them was rebuilt from his brain and mandible, now depending on his robotic body to survive. The only hope for humanity was a single Atlantid who had also rebelled against the actions his own people, joining the rebels and risking his life to help them."
The 9th Power prototype was developed using the Alchemy and Havok Physics engines and it was meant to be an action-adventure RPG with a sci-fi theme. The team planned to implement new mechanics that would set it apart from other action games of its time, such as the use of a skill tree and destructible environments.
Eworks was formed in 2000 specializing in software development, but David Rodrigues (company's founder) always had the dream of making games, so in 2002 he participated to the Game Developer Conference with a friend, to "see how the industry worked, how things were done".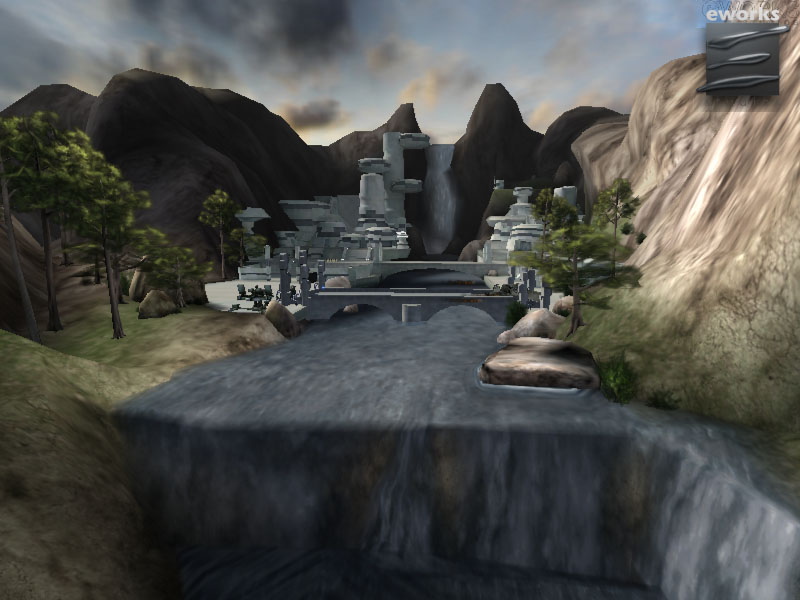 Eworks found out that they could develop a prototype and present it to companies, but this process was not as easy as it seemed.  They took an early 9th Power prototype to E3 and Game Developers Europe where it was very well received, as they managed to show detailed models and high poly-count for its time.
They managed to gather the attention of Take-Two Interactive, that even sent them a dev-kit console to speed-up development. Unfortunately with the economic recession in early '00s there was a reduction of investment in original IPs and a turn to safer investments with already popular franchises.
Eworks' investment in their first game was already expensive for the company (200.000 euros, with 50.000 coming from the European Commision) and even though they pitched it to various publishers, in the end they were unable to secure a deal.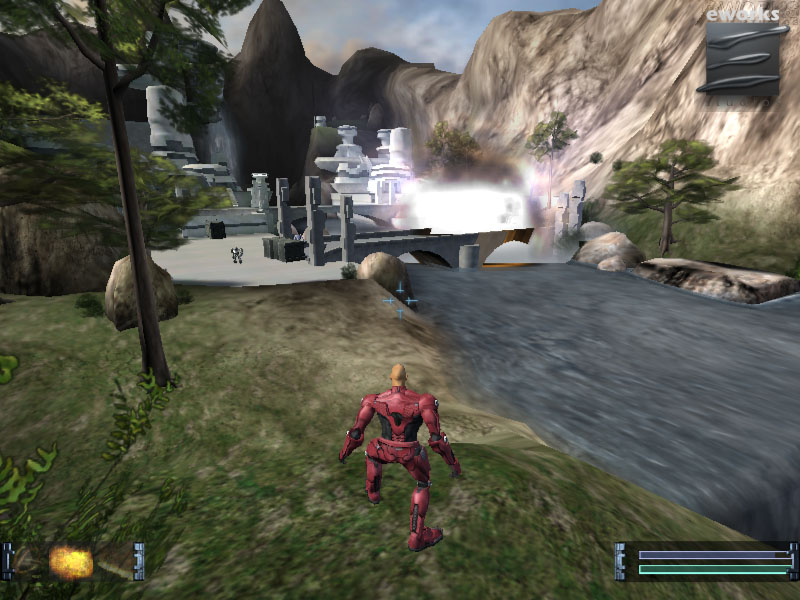 Unable to find other ways of financing themselves, they cancelled 9th Power and were left in need of a financial restructuring, making them to focus on outsourcing work. During an interview with the Portuguese magazine "Mega Score" in September 2005 the team said they planned to fully return to video games development after the end of a few outsourcing projects. Unfortunately that never actually happened.
Slowly the team fell apart and with the closure of the company, their members ended up creating or joining other companies, such as Ignite, RTS and Vortix (which Marco Vale helped to create). In the concept art and screenshots you can see all the areas and characters created for the first playable demo shown to publishers, kindly provided to us by Marco Vale.
Article by Jump/Error, original version in Portuguese on the Videogame PT Blog!
Concept Art:
Images: