Firo and Klawd 2: Holiday Highjinks is the cancelled sequel to the original 1996 game developed by Interactive Studios Limited (later known as Blitz Games) and published by BMG Interactive for Playstation and PC. The game was a top-down shooter with pre-rendered graphic, in which an ape police detective and an odd job cat) had to explore a series of branching levels while killing all the enemies.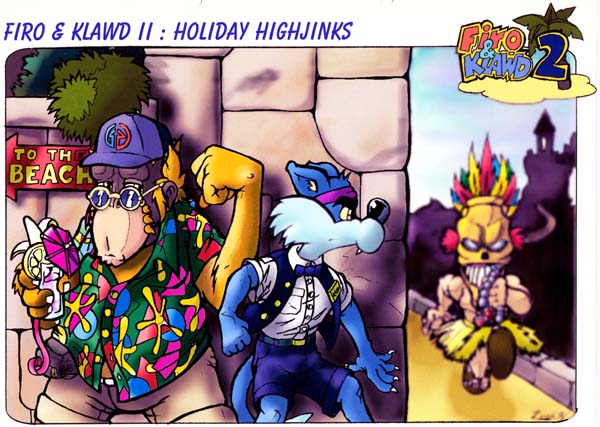 The first Firo and Klawd was considered quite a bad game by reviews at the time, and while we did not find any actual sales data we can assume it sold poorly. As far as we know Firo and Klawd 2 was just in early conceptual phase before the company decided that it was not worth creating a sequel to a low-selling game. The project was then cancelled and vanished into obscurity: the image preserved in this page remains the only proof of it existence.
If you know someone who worked on this game, please let us know!
Video from the first Firo and Klawd: