Bonk (also known as "PC Genjin" in Japan and "BC Kid" in Europe) is the name of the main character in a series of platforming games that was started on the PC Engine in 1990 when the first title, Bonk's Adventure, was developed by Hudson. Bonk soon became the mascot of Hudson in an 8/16-bit market filled with mascot-platformers (Mario, Sonic, etc.) and they released a few sequels for PC Engine and Super Famicom.
When Nintendo announced their Ultra 64 in late 1994 many Japanese companies started to plan 3D versions of their main properties for the 64 bit console and with the showcase of Mario 64 it looked like 3D platforming was finally finding its roots. At the time Hudson had a very good relationship with Nintendo, in 1997 they released Dual Heroes and Bomberman 64, while sometime later they also co-developed Mario Party together, a title that became a popular hit with the N64 user-base.
What most gamers do not know is that in 1995 Hudson in cooperation with A.I Studio (the team that already worked on other PC Genjin titles) were also planning a new, exclusive Bonk game for the Ultra 64, tentatively titled "Ultra Genjin", that would have been the first 3D Bonk game to be released.
Unfortunately the Ultra Genjin team was still not used to creating 3D platforming games and they were not sure about how to develop this new version of Bonk or how to implement its characteristic 2D design into 3D graphics. In the end they decided to cancel the project and focus on other titles. The images you can see on this page are the only remaining documents on the development of Ultra Genjin with the first draft of Bonk in 3D.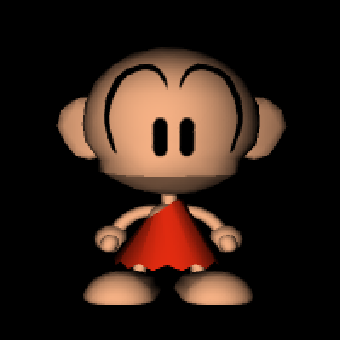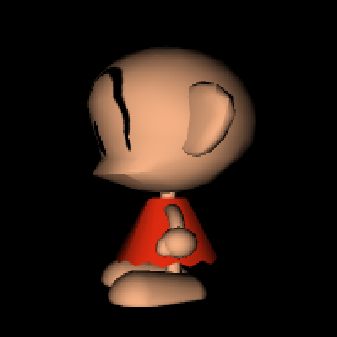 After some years Hudson and A.I took the early work they had done on Bonk 64 to develop Bomberman Hero which was finally released in 1998 on the N64. As we can read in an interview by GDRI with Shouichi Yoshikawa:
"GDRI: What happened with Ultra Genjin [N64]?

Yoshikawa: Ultra Genjin was being planned during the game industry's transition from 2D to 3D games. I studied the practical aspects of this quite a bit, but I think that nobody really knew what should be done with games at the time. As a result of trial and error, we were able to adapt the design for Ultra Genjin to Bomberman Hero."
The last original Bonk game released for consoles remains Cho Genjin 2, published in 1995 for the Super Famicom and the series never had a proper 3D incarnation. Other 3D Bonk games were cancelled many years later including Bonk 3D for Nintendo 3DS and Bonk: Brink of Extinction for Wii, Xbox 360 and PlayStation 3.
Because of several financial losses Hudson sold most of its shares to Konami and in 2012 Hudson Soft Co. Ltd completely ceased to exist and fully merged with Konami, losing all of their IPs. It's currently unknown if we'll ever see another Bonk game in the future.