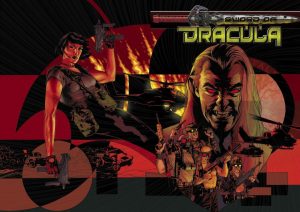 Sword of Dracula is a cancelled horror First-Person Shooter developed around 2004-2005 by Critical Mass Interactive for PC and Xbox. It was based on the eponymous comic-books franchise.
Few details are currently available about this game. According to its developers, their Sword of Dracula's project was inspired by Call of Duty in terms of gameplay.
It was officially revealed by Critical Mass Interactive in February 2004 with a press release indicating that a demo would be showed at the Game Developers Conference the next month, thanks to Gamespot:
Critical Mass Interactive (CMI) has today announced the development of Sword of Dracula, a first-person shooter based on the Image Comics series of the same name. No release date or platforms for the game have been confirmed at this time, but CMI and the series' creator, Jason Henderson, have stated that they plan to have a demo of the game ready for next month's Game Developers Conference in San Jose.

"The moment we saw the Sword of Dracula comic, we knew this was the franchise to jump on," said Critical Mass Interactive Vice President of development Billy Cain. "We're talking a commando-vampire war in fierce, cinematic, Call of Duty-style gameplay. You could see it from the first issue. We knew we had to make this happen."

In the Sword of Dracula comics, Dracula is portrayed as the world's foremost terrorist, using the blood of thousands of victims to build himself a vampire army. Henderson describes his take on Dracula as "a king, a massive 300-year-old ubervampire with an army of vampires and zombies, and it'll take every Humvee, cannon, and Blackhawk Ronnie has to bring him down."

The character Henderson refers to as Ronnie is the character that players will assume the role of in the game, a covert agent named Veronica Van Helsing, who leads a UN-connected antivampire operation known as Polidorium.
Shortly after, HomeLAN was able to get an interview with Billy Cain, where some more informations about it's Call of Duty approach was shared:
HomeLAN – What can you tell us about the graphics engine that the Sword of Dracula game will use?

Billy Cain – Unfortunately, we cannot make a final decision on the engine until we sign on with a publisher. Right now, we're using Call of Duty to pre-visualize the game for potential publishers.

HomeLAN – What is the current status of the game's progress and when will it be released?

Billy Cain – At this point, we have secured the license for all video games based upon the comic book, Sword of Dracula. We are in the process of building a demo to show publishers one way to visualize the game, and we happen to be using the Call of Duty engine, and modifying it to suit our needs. As for release dates, that will be part of our negotiations with publishers. We want to find a publisher that will give the game the time it needs in development, so that it can compete with the best games out there.
After all of this, developers went silent about the game for some months, only briefly mentionned in june of the same year by GenGamers, where we learned that they were in negotiations with different publishers:
Critical Mass Interactive´s Billy Cain sent over a few words in which he mentions that Critical Mass Interactive is still in negotiations on their upcoming FPS Sword Of Dracula with a number of publishers.
It was only in February 2005, almost a year after its official announcement, that the game was talked about again thanks to NoFrag, announcing a change of graphics engine and the addition of an Xbox version:
Without news of Sword of Dracula since last June, I contacted the developers of the game: it is still in development at Critical Mass Interactive. After its first prototype, the developer changed the engine to please some publishers interested in the project and is currently preparing a new prototype (this time on PC and Xbox) with the aim of signing a contract with a publisher. In any case, the release of the game is therefore still a long way off.
Unfortunately, luck wasn't on Critical Mass Interactive's side as they never managed to secure a publisher, forcing them to definitely cancel the game and refocus on outsourcing. As an outsource company, Critical Mass worked on games such as Rift, Ultima Online, Tabula Rasa and Borderlands, before disappearing. The licence was, in the end, never adapted into video games.
Image:
What do you think about this unseen game? Give your vote!
Would you like to add more info, screens or videos to this page? Add a comment below!
(your first comment will be moderated before to be published)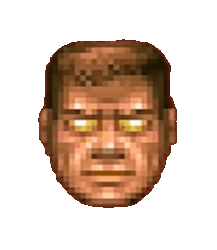 Latest posts by Daniel Nicaise
(see all)