Dark Hermetic Order is a cancelled first person action adventure game that was in development around 1996 by Intelligent Games as a sequel to Azrael's Tear, planned to be published on PC by Williams Interactive. The team was mostly known for such titles as Imperium and Dune 2000, but unfortunately many more of their projects never saw the light of day (Bloodline, Flying Circus, Conjure, King of Wall Street, Deadline News, Cops & Robbers). In Dark Hermetic Order players would take the role of a secret agent with magic powers, who infiltrates a strange cult to eliminate their leaders.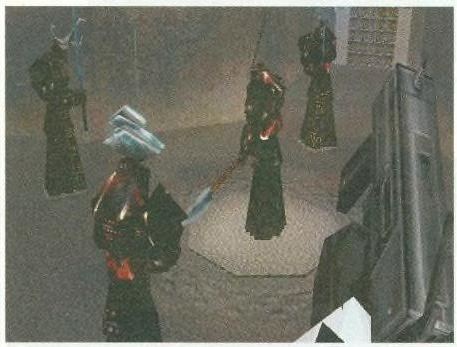 Some details about the development and cancellation of DHO were shared online by former IG's employee Jason Redway:
"After the release of PGA European Tour Golf and the subsequent course discs Jason moved on to a project that was already in progress with Intelligent Games. This project was called Dark Hermetic Order (DHO) and was underway for Williams Interactive. It was a follow-up to the recently released Azrael's Tear and would be Jason's first commercial product utilising his 3D skills. Using 3D Studio, Jason created several rooms and became a senior member of the team over the year that followed. Unfortunately during a management re-shuffle at Williams Interactive DHO was cancelled and work stopped. During the next year Jason worked on several prototype projects and some cancelled demos including Subbuteo, Need For Speed 2 and Flying Circus."

"Previously we had a 3D adventure game (Azreal's Tear), a golf game (PGA European Tour) and the recently completed Waterworld – this one was the closest that we had experience of combat strategy gaming. Initial ideas were that we would use the 3D engine we had produced Azreal's Tear and the recently cancelled Dark Hermetic Order to create the first realtime 3D RTS. With this brief I was tasked to create a short atmosphere setting video that we would present to Westwood."
A single screenshot from Dark Hermetic Order was published in a few gaming magazines such as PC Player Germany, but we hope one day someone could find footage or even an early prototype.
Thanks to Alex for the contribution!
What do you think about this unseen game? Give your vote!
Would you like to add more info, screens or videos to this page? Add a comment below!
(your first comment will be moderated before to be published)