Pumpkin Man is a cancelled third person shooter that was in development by Metro3d and Red-Purple Game Technology, planned to be released on the original Xbox and PC. Players would take the role of a dead guy named Joshua, trying to open the gates of hell to let demons celebrate Halloween on earth.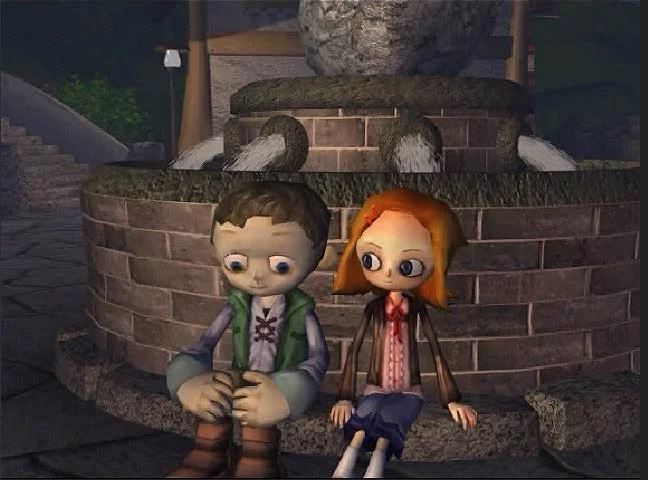 The game was shown at E3 2003 and some websites such as Psillustrated and Gaming Nexus wrote about it:
"In Pumpkin Man, Halloween is the most important night for the forces of evil where Hell spirits are allowed to use the Crystal Seal and visit Earth for a single day. To Hell's misfortune, the path to Earth was suddenly sealed with the All Saints Crystal, and the Gates of Hell officially became the path of no return.

It's up to the Clown, a legendary leader known throughout every corner of Hell, to begin organizing a secret fight to reopen the Gates of Hell on Halloween. Meanwhile, Joshua, a small-town boy is accidentally killed and becomes a peddler in Hell.  Even in his afterlife, he could not forget what a girl once said, "Joshua will definitely become a hero.  I want to be his bride on that day."  As Joshua ends up accused of revolting against the leadership of Hell and imprisoned in the Slave Ground, the Clown can't fight alone and Joshua is his only hope!"

"A large emphasis has been placed on the four-player support although there will be an entirely unique experience on the single-player side of things. Currently there are plans to have 40 multiplayer levels, 20 single-player levels, 25 different enemies and 13 different weapons."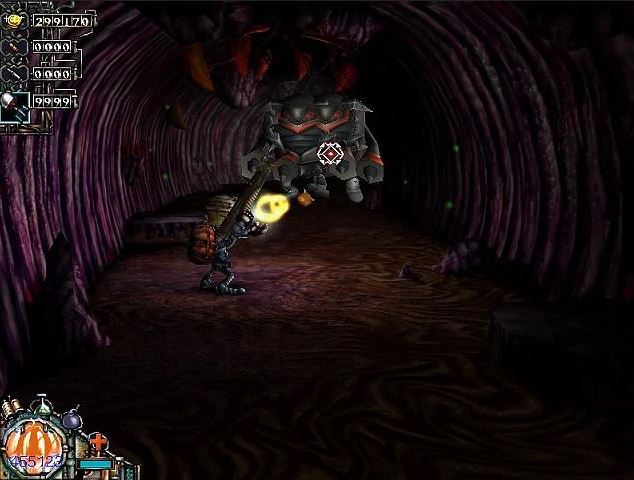 Unfortunately Metro3d filed for bankruptcy in 2004 and Pumpkin Man was canned and forgotten by everyone, until July 2021 when u/2dmee shared on Reddit a playable demo they found in a Taiwanese online forum (uploaded on Archive):
"A couple of years ago I started buying new & sealed retro games from China/Taiwan and reselling them on Ebay UK. One day I came across a big box PC game and the artwork looked really good and it caught my attention, but I couldn't find any info about the game anywhere, despite being quite well versed in the art of advanced google search syntax.

"The seller that offered the game for sale also had some other titles that were produced by Red-Purple Game Technology so I can only presume he had the deadstock from their offices after they ceased development/trading in 2004. He had 1 boxed, sealed copy and 1 open copy in a jewel case so I bought them both."

"I have the complete game files on 3 discs, but I don't have them ripped to my PC atm so I thought I would upload the demo first."
Thanks to Aaron for the contribution!
Images:
Videos:
What do you think about this unseen game? Give your vote!
Would you like to add more info, screens or videos to this page? Add a comment below!
(your first comment will be moderated before to be published)