Wicked! is a cancelled action adventure that was in development by VIS Interactive for Nintendo 64. The team also worked on "Earthworm Jim 3D" and "Tom and Jerry in Fists of Furry" for the N64, but Wicked would have been one of their few original IPs. It seems the game could have been an action adventure with magical settings, inspired by such TV series as "Sabrina, the Teenage Witch".
Images from a VIS Interactive pamphlet shown some of the characters designed for this canned game:
Huge thanks to Kirk Ewing and Iain Roberts for the contribution!
The project was never shown to the public, but a design doc was found by video game collectors some years ago (if you have a copy of this document, please let us know!). There's also an updated concept art for Wicked!'s protagonist (Jenny), drawn by Paul Simms with the following note:
"Jenny's not bad, she's….. Wicked. An old, old N64 demo character brought up to date".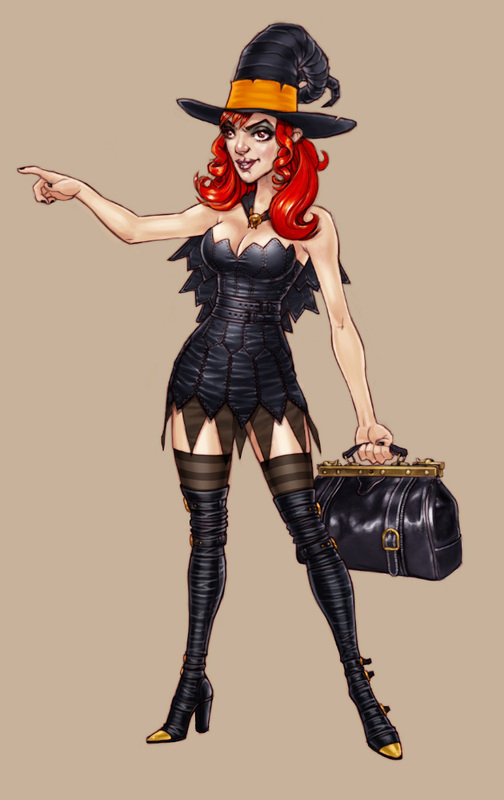 What do you think about this unseen game? Give your vote!
Would you like to add more info, screens or videos to this page? Add a comment below!
(your first comment will be moderated before to be published)