The original Zombies Ate My Neighbors was developed by LucasArts and published by Konami for the SNES and Mega Drive in 1993. A "sequel" titled Ghoul Patrol was released in 1994, but it was originally conceived as a different game. Many years later a true Zombies Ate My Neighbors sequel was pitched for Playstation 2 and Xbox, but unfortunately it was never fully developed. This project was never officially announced, but in 2020 Daniel Ibbertson (Slopes Game Room) shared a couple of screenshots from this cancelled project, sent to him by a former developer: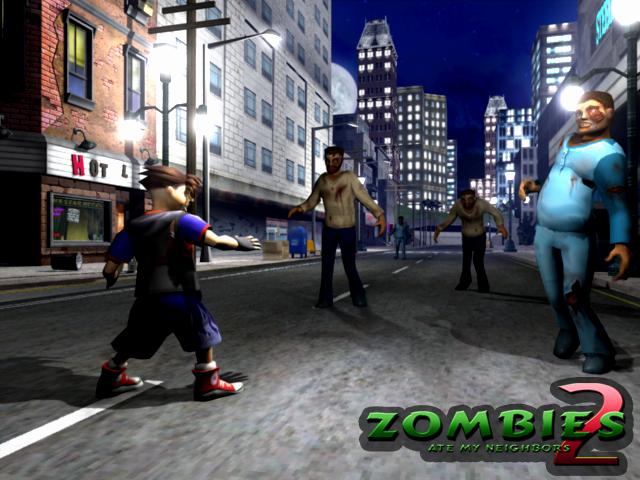 "A good few years ago I was contacted by one of the lead devs of the original Zombies Ate My Neighbours game. He was a fan of the channel and thanked me for making a video on the franchise :)

If that wasn't cool enough he then went on to explain that a TRUE sequel was pitched but sadly not successful. Here are a couple of pics he showed me from that original pitch. The plan was that I would interview him and show off more, but sadly that never happened :(

We have lost contact over the last couple of years now and I have been sitting on these images for a long time not really knowing what to do with them! So, before I accidentally delete them I feel it is best that I share them with the world :P"
Images:
What do you think about this unseen game? Give your vote!
Would you like to add more info, screens or videos to this page? Add a comment below!
(your first comment will be moderated before to be published)