Starfall is a cancelled loot-shooter RPG that was in development around 2005 – 2006 by Hyboreal Games (later known as UI Pacific), a forgotten team formed by former Blizzard North developers, who previously worked on such games as Diablo, Diablo 2 and the cancelled version of Diablo 3. You can imagine it as a third person shooter with settings and gameplay similar to a mix between Halo and Diablo, plus a comic-book art-style. We can speculate it would somehow have been similar to what Borderlands became when published in 2009.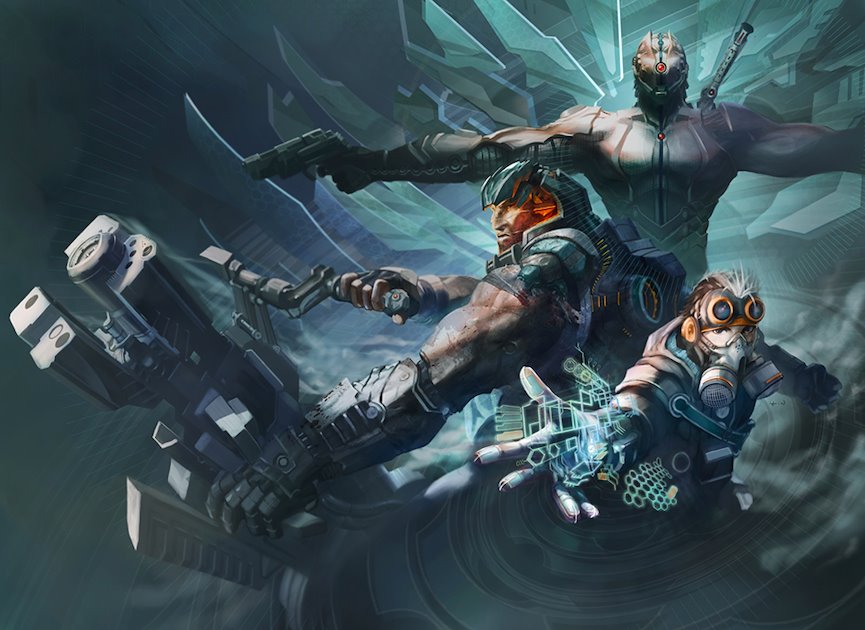 As we can read on the old Hyboreal Games website:
"The company is establishing a new best-selling game franchise by applying the proven formula of mass accessibility, addictive game play and longevity through replayability. Hyboreal Games was founded by Eric Sexton, Michio Okamura and Steven Woo, all industry veterans and former developers for Blizzard North where their contributions were essential to the success of the highly acclaimed Diablo franchise which has sold well over 13 million copies worldwide.

Hyboreal Games has enlisted the outsourcing services of FlipSide Game Studio in the development of the first project. FlipSide Games was founded by Jon Morin, our long time friend of nearly a decade and former co-worker at Blizzard North. FlipSide Games has already been hard at work helping us on the First project for the past few months."
Unfortunately the team never showed any in-game screenshot for Starfall and only some concept art is preserved below, to remember the existence of this lost project. We can read some details about their concept for the game in an old interview by Shacknews:
"Shack: Have you been in talks with any publishers or other sources of capital, and are you concerned about the financial challenges of this endeavor?

Eric Sexton: We have just started talking with publishers about our current project. Starting your own business is always challenging, but the team is confident in our project and our experience as game developers.

Shack: What can you tell us about your first title?

Eric Sexton: Our current project is a 3D, Science-Fiction, Action RPG. It's Halo meets Diablo with all the fast visceral game play of third person shooters merged with the character advancement and item collection of a role playing game. You can explore the planets of the galaxy, customize your spaceship and choose the path of your character while deciding the fate of the galaxy.

Shack: The few pieces of concept art available for your project suggest a perhaps more colorful or vibrant aesthetic than that of the Diablo series, where most of the team's roots lie. Is this indicative of the direction of the game?

Eric Sexton: We do want to go with a slightly lighter look. The art we have up on our page is a preliminary direction, but we are still exploring the "look" of the game universe."
Hyboreal Games soon vanished without any trace, so we can assume they never found a publisher interested in Starfall.
Images:
What do you think about this unseen game? Give your vote!
Would you like to add more info, screens or videos to this page? Add a comment below!
(your first comment will be moderated before to be published)