Decay is a cancelled immersive-sim FPS that was in development by Insomnia Software starting from 1998 – 1999, planned to be published on PC by Interplay. Set in a modern / cyberpunk world, Decay was conceived as an ambitious sandbox RPG adventure, somehow similar to what players experienced two years later with Deus Ex. Their goal was to "Create the new breed of games. Games that are more realistic, more dynamic, better looking and with gameplay and storylines that pulls you straight in and makes you feel as if you're really living in the gameworld".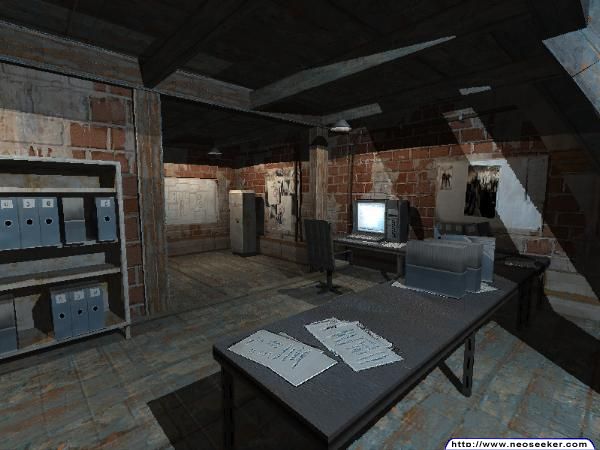 Unfortunately Insomnia Software were still a young and inexperienced team: they were not able to fulfill their vision for the project. As we can read in old previews by 3DActionPlanet and other (now offline) websites:
"First off all, in Decay, you can create your own character (like in any good RPG), but this isn't something commonly seen in FPS games. You can customize your character by dividing your points between different abilities such as strength, speed, etc. and this will have a direct affect on your character and how he handles in the game. Of course it is also possible to further enhance your character's abilities as you wander through the game, as new ability points are awarded whenever you complete a mission. Hence you can follow your own heart and create a character that suits your gaming style."

"Imagine a world very much like Blade Runner, where the ecosystem is on its last leg. Pollution levels are so extreme that it's hazardous to breathe the air and acid rain forces the population to remain indoors. The latter may not be the sole reason for this, however. Crime syndicates are common, thriving on the lack of proper police enforcement to stop them in the cities housing over 200 million people. The syndicates take advantage of the popular demand for drugs and weapons, while organized crime in the form of gangs control the streets by pillaging and plundering."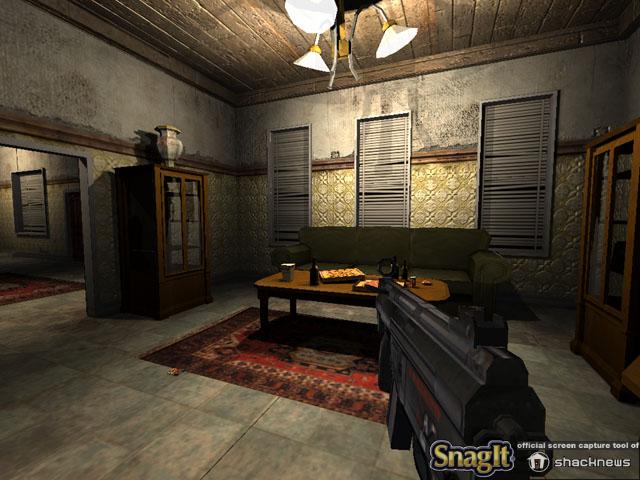 "Decay puts you in the role of anti-hero Jake Blisser, a bad-to-the-bone hitman from the near future. You've got quite a history to live up to in this persona, as you have been accused of various macabre dealings such as assassinations, mass killings, and other things best left unsaid. You're back on the streets, this time on the "right" side of the law due to some unusual plot twists. […] Giant corporations control everything, and you'll have to play it smart with them to survive."

"The engine they're using will allow all sorts of realistic environmental effects, ranging from dynamic lighting to a persistent game world where changes you cause stick around and may impact how you approach a future situation when you return to the scene later in the game."

"You choose the missions you want from your home base, kind of like a safe house, and from there you can plan your mission as in-depth as you see fit. Perhaps the DECAY team will incorporate some blueprints, roadmaps, etc. to help you with this. (Kind of like Rainbow Six?) However, there are many new goodies in store for the gamers. Not only can you choose the missions you want to play, but also you can make new contacts to get access to illegal weapons and tools. In addition, if you want to create a reputation or be respected among the other hitmen, go head-to-head with them. Take out all your competition and become the sole hitman in town."
"Here's a cool example of some of the awesome tools you can use to sneak your way into your target's home: Use a burner to cut your way into the power central and shut down the alarm and the lights. Use hi-tech tools to open security doors. Place explosives at strategic locations to ensure a safe, or at least possible, get-away. Use your knife to slit throats and drag the bodies out of sight. Blow away your target from a distance, but only after you are sure you can make a clean get-away."

"Also, the highly ambitious DECAY team promises to provide an excellent selection of weaponry so that you can build up your own private arsenal and weapons and tools at your home base. You'll even have the opportunity to test out new weapons before using them. This is a nice change from the norm of just wandering around and picking up guns and ammo from random locations as if someone just placed them there for the heck of it."
This sounds quite impressive for its time but unfortunately it was not meant to be. We don't know what happened to Decay, but in October 2000 Insomnia Software officially announced they had to change their name to Termite Games (possibly due to copyright problems with Insomniac Games) and Decay was cancelled, with the team switching resources to their new online multiplayer FPS "New World Order".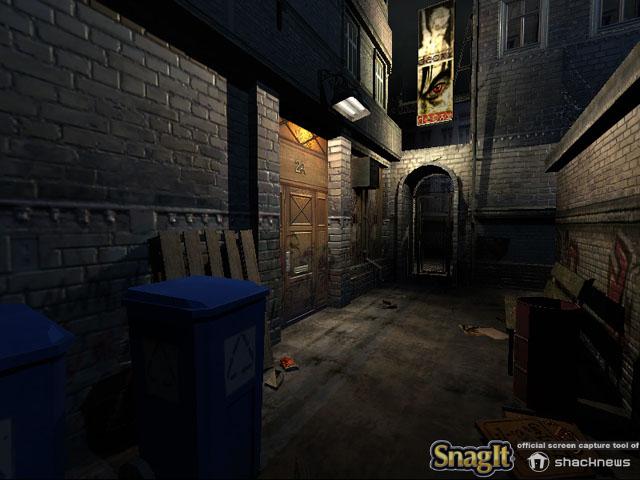 It seems New World Order shared Decay's 3D engine, settings and some assets, but it was quite the different game. As we can read in an old interview by CuttingTheEdge with former Insomnia Software's Producer Nicholas Cederstrom:
"Well, Decay was a really strong single player game with a lot of content. New World Order is a pure action game with less content but it makes up for it in the action department. The game will be optimized for multiplayer gaming. There will be a single player part of the game and a co-op version as well.

The DVA-engine we used for Decay is the engine we use for New World Order as well. We have optimized it and added new features. The look and the feel of New World Order will be similar to Decay but we have made all new levels, sounds, textures and more."
In 2002 Termite Games was acquired by Project 3 Interactive and renamed to " Project Three Interactive Studio AB", then New World Order was published in 2003 receiving unfavorable reviews (Metacritic: 32/100).
Thanks to Piotr for the contribution!
Images:
What do you think about this unseen game? Give your vote!
Would you like to add more info, screens or videos to this page? Add a comment below!
(your first comment will be moderated before to be published)