T'ai Fu: Wrath of the Tiger is a beat'em up PS1 game which was developed by Dreamworks Interactive (who also developed "The Lost World: Jurassic Park" and "Small Soldiers") and published by Activision in 1999. The story follows the path of a muscular tiger with Kung Fu skills seeking revenge after his clan was wiped out by the Dragon clan, leaving him the only survivor.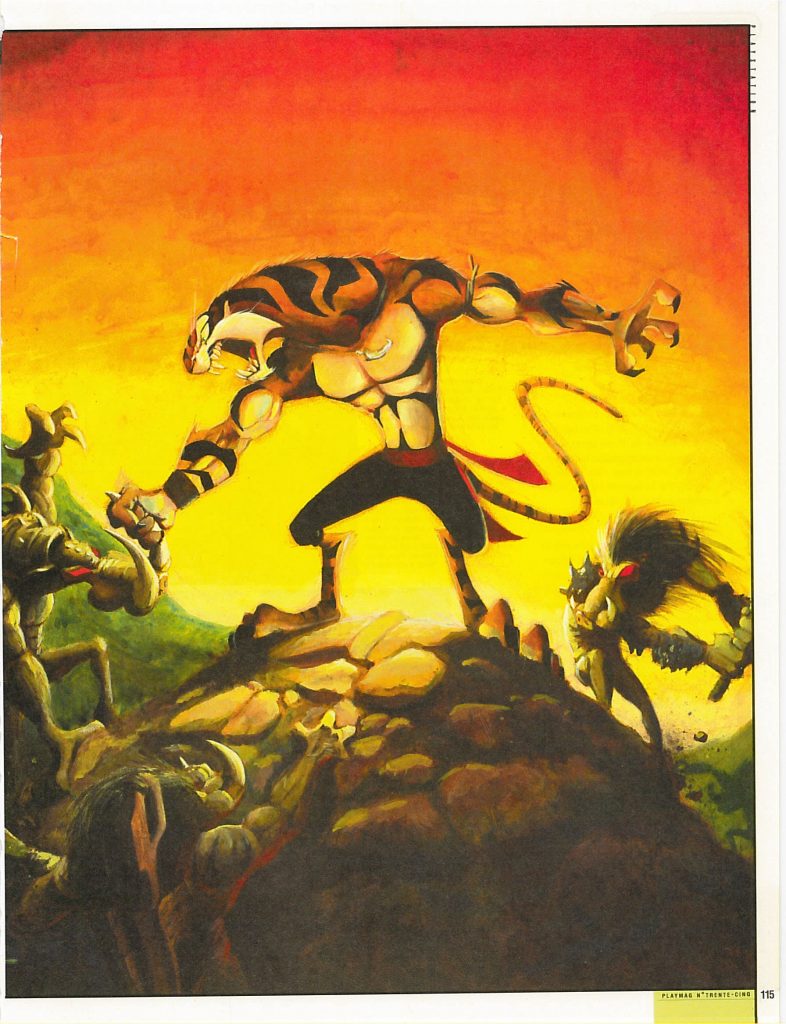 The game is heavily inspired by chinese tales and can be seen as the "ancestor" of the Kung Fu Panda movies, both having been developed by Dreamworks although T'ai Fu was released 9 years prior.
The game was first announced for release in 1998 but was later delayed to early 1999. Despite good reviews overall, the game didn't sell very well – probably due to missing the Christmas period. Reviews noted good combat, great characters and graphics (for the time) but twitchy platforming and camera issues.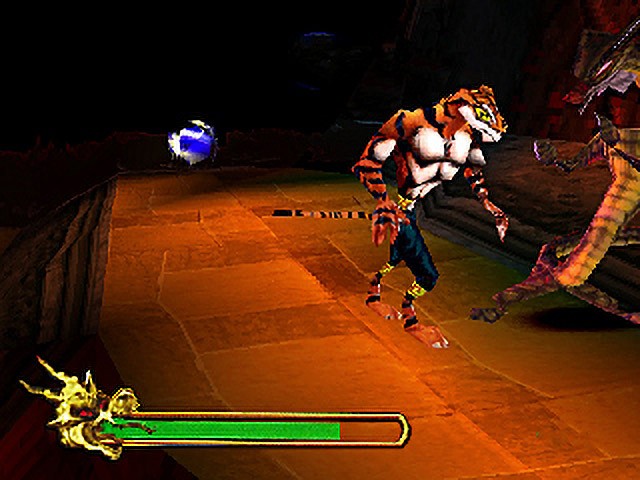 Like all games, it had several changes during development. Some magazines exhibit those differences:
The camera was much closer to the player.
The health meter was totally changed. It probably was covering too much space on screen.
T'ai had cyan color pants at some point. It was changed to give a darker tone to the game.
Noah Hughes, credited as Game Design Lead provided some more insights on the game development:
"My friend Lyle got hired at Dreamworks and brought me down from Crystal where we met. We were to make a new character based IP like Crystal had done with Gex. He and I went through a number of project ideas before landing on that one.

We would make design pitches and work with concept artists to visualize each concept. We had great concept artists and there was probably 3 main ideas before we settled on Tai fu.

When it started, we knew the game would be about a tiger here learning kung fu styles from all the animal clans but we went through a lot of revisions of the style itself. One was about a spider and it was more like Gex style platformer. A ringtail character with a prometheus inspired storyline.

Both felt a little like typical mascot platform characters for my taste and Lyle shared a passion for old kung fu movies, so this really became the one we both fell in love with.

The visual evolution of tai was one of the more interesting aspects of designing the game. Early on he looked a bit more cartoony and a bit more anthropomorphic. So Jeffrey Katzenberg was one of the execs at Dreamworks and he had come from running Disney. He was the one that challenged us to evolve the character. He said it was "too tony the tiger".

We also wanted to appeal to a slightly older gaming audience. So we started to play with the more badass look with more unique posing and silhouettes. His pants were that light blue for a long time. In the end the artists felt the darker pants looked better. A little less "cartoony" by moving away from primary colors.

We had an amazing storyboard artist named Rion Vernon who did most of the character art. The Kung Fu Panda movie was actually inspired by his art for this game many years later."
A beta build has been found dated October 28th 1998 while the final is dated March 6th 1999, almost 5 months later. Differences with the final version include:
Much longer cutscenes
Longer levels (some big chunks were removed in the final release)
Missing "Beat X enemies to continue" sections
Camera angles were changed
Some bosses play totally differently
A debug mode to move the character anywhere
A bit more difficult
Various minor differences in gameplay and sounds/voices
A footage from this beta can be found here:
Some development screenshots and artists were also retrieved from various sources as seen in the gallery below.
Article by Robert
Videos:
What do you think about this unseen game? Give your vote!
Would you like to add more info, screens or videos to this page? Add a comment below!
(your first comment will be moderated before to be published)

Latest posts by U64 Staff & Contributors
(see all)