In 1998 Atypical Alchemists Associate and NEC Home Electronics developed and published a weird simulation game for the Dreamcast, titled "Seventh Cross Evolution". Similar to other "life evolution RPGs" such as EVO: Search for Eden (SNES) or Cubivore (GameCube), in Seventh Cross players have to fight against other living being and evolve to become stronger, more complex animals / beings.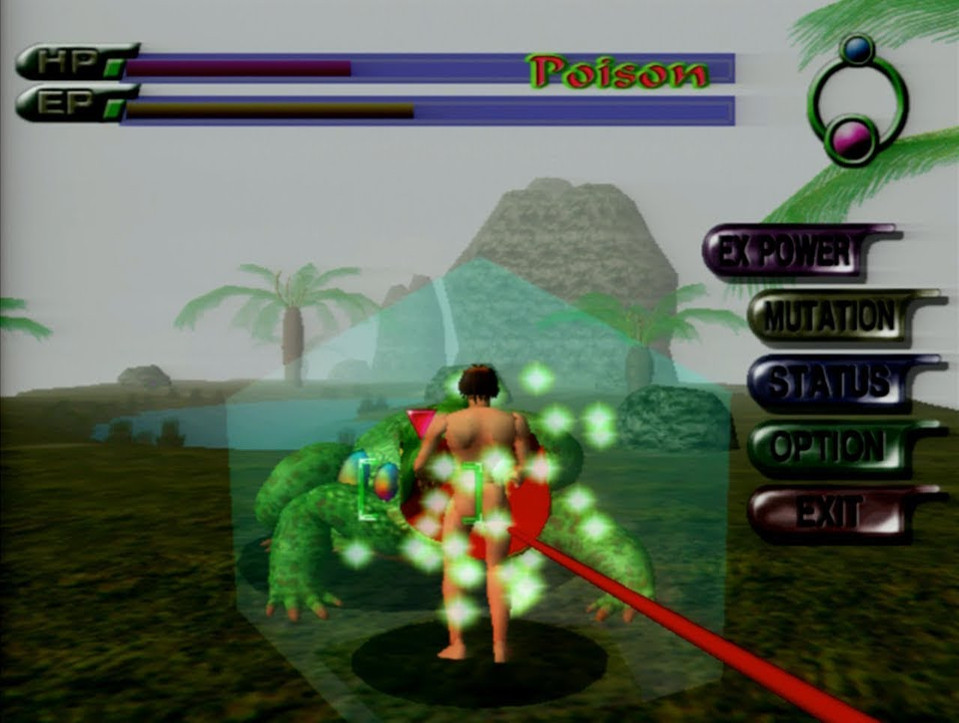 While the game was received with average to low scores, NEC announced a sequel in early 2000 titled "Ninth Will". Unfortunately it seems they never shown any image from the project (or maybe there are some forgotten in old Japanese gaming magazines?) and soon it was canned, probably for the low sales of the original title.
In the end Atypical Alchemists Associate and NEC keep working on other games for the Dreamcast, many visual novels and dating sims such as Sentimental Graffiti 2, Kanon, Kimi ga Nozomu Eien and Pandora no Yume. We can assume this kind of low-budget projects was more profitable for the Dreamcast market after the discontinuation of the console in 2001.
If you ever find something more about this lost game in Japanese magazines, please let us know!
What do you think about this unseen game? Give your vote!
Would you like to add more info, screens or videos to this page? Add a comment below!
(your first comment will be moderated before to be published)