Durango is a cancelled vehicle based action adventure that was in development by Radical Entertainment in late '90s for the original Playstation and PC. At the time Radical was mostly known for their work on such games as the Independence Day tie-in, the NHL Powerplay series, Blood Lines and Grid Runner, being able to create games that sold enough to keep them alive and in good relationships with their publishers.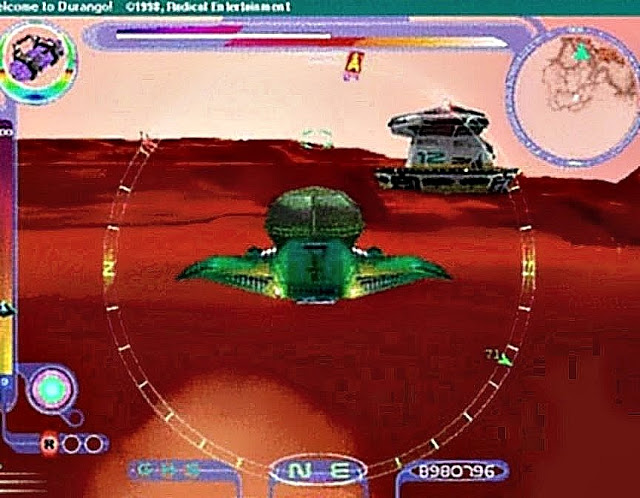 During those years many companies were developing their first 3D games and original ideas for new titles were welcome: Radical Entertainment pitched a good number of projects to publishers, and Durango was their concept for an interesting sci-fi adventure / shooter.
Not many details remain after the cancellation of the project, but from what we were able to gather it seems Durango would have been a vehicle based shooter divided into different levels, each with a series of missions to complete. Players would have been able to use different sci-fi vehicles, items and weapons to reach their objectives.
If you know someone who worked on this game and could help to preserve more details, please let us know!
Images:
What do you think about this unseen game? Give your vote!
Would you like to add more info, screens or videos to this page? Add a comment below!
(your first comment will be moderated before to be published)