LiZboa is a cancelled game that was in developed between 2009 and 2011 by Portuguese team Vectrlab, who wanted to create the first portuguese horror FPS, taking place in a post-apocalyptic Lisbon filled with zombies.
Being developed for PC and Mac, LiZboa would place the player in the role of a survivor of a pandemic disease that would transform Lisbon in the Ground Zero of a worldwide zombie-apocalypse. All of the action would happen in the most famous places of the Portuguese capital, such as Alfama, Graça, Baixa, Avenida da Liberdade, among others. In order to raise money for development, the game was supposed to have in-game advertising, product placement and a crowdfunding campaign was also planned.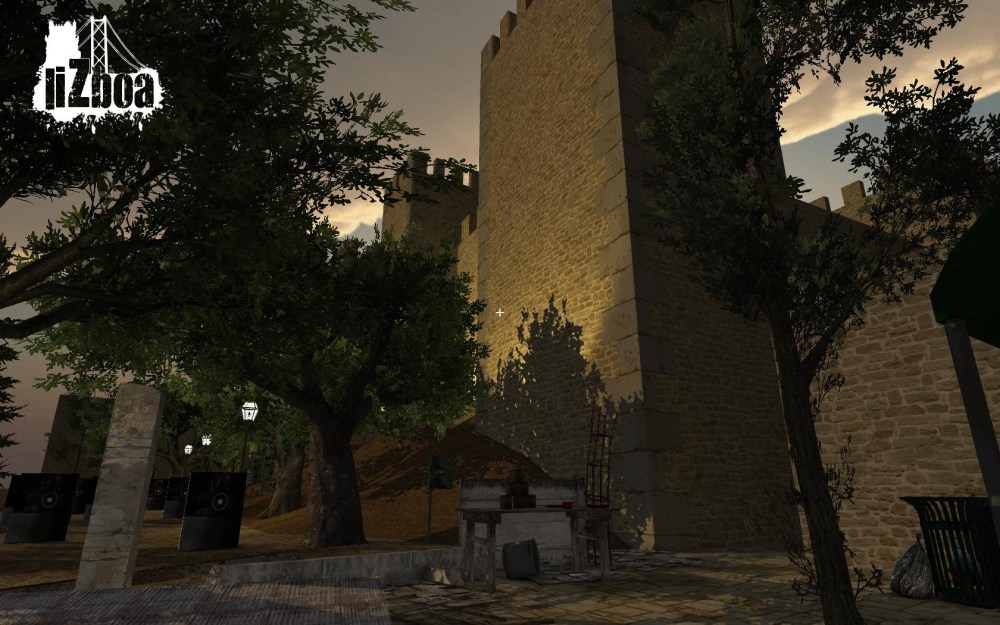 Vectrlab were inspired by movies like 28 Days Later, Evil Dead, I am Legend and Dawn of the Dead, other than games like Left 4 Dead and Resident Evil 1 and 2.  LiZboa was shown to the public for the first time at Motelx 2009 (Lisbon International Horror Film Festival) and in December of the same year, it was also shown at the 3rd Ignite Portugal, where Tiago Loureiro (Vectrlab CEO and Executive Producer) did a presentation of the game, explaining the concept behind te project, their marketing and how they planned to raise funds for development.
In 2010 a new partnership with Blueshark Studios was announced: this Portuguese company with a long history of outsourcing work for videogames, would provide concept art for LiZboa. In May another partnership with "Bad Behavioud" (a studio focused on horror movies), to – quoting Ângelo Fernandes – "expand LiZboa's universe so as to give it a [more] cinematographic experience".
At Motelx 2010 a playable demo / vertical slice (created in about  1 year of development) was available for the first time. Vectrlab had finally some defined concepts for their game (such as the main story arch, characters and their motivation, settings, etc.) and they could finally show this playable section of the game set in Sao Jorge Castle.
Despite all their efforts and the promotion of their game, Tiago Loureiro now recognizes that at the time LiZboa was too ambitious for their small start-up company. The project ended up being cancelled, after failing to secure funds with their crowdfunding campaign, without any investors interested in their in-game advertising or product placement. It was not possible to continue the project with just their own money.
Article by Jump/Error, original version in Portuguese on the Videogame PT Blog!
Images:
Videos:

What do you think about this unseen game? Give your vote!
Would you like to add more info, screens or videos to this page? Add a comment below!
(your first comment will be moderated before to be published)

Latest posts by Jump/Error
(see all)