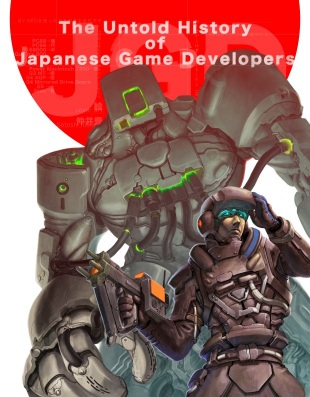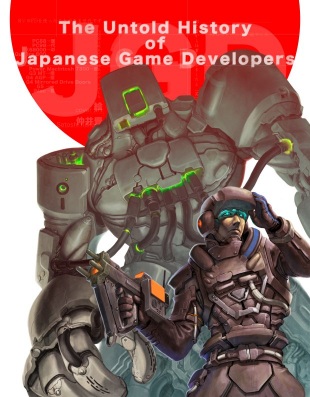 The first volume of the untold history of Japanese game developers, released about one year ago, was basically unique: a large collection of interviews that finally documented some of the most obscure aspects of the history of Japanese games, from the humble beginnings on the first personal computers to the more recent doujin titles.
Now that the second volume is finally out, we can safely claim that the author had made a worthy follow up of the original, both in regards of the content and, especially, of the editing: the original conversations were re-translated by a professional, with the result that the flow of the interviews feels now more natural.
The first article of the book is a collective discussion, taken in a japanese game bar called Area 51, with some game developers that preferred to remain anonymous. It's without a doubt the most controversial section of this work, because the interviewees sincerely talk about the dark role of the Yakuza in the early japanese videogames industry.
Another fascinating chapter of this second volume is dedicated to Zainsoft, a little software house that in the 80s created sidescrollers with dark atmospheres and eccentric stories such as DIOS for PC-88. The president of the company, Takahiro Miyamoto, was a really odd character: obsessed by money, he was later arrested for fraud and disappeared forever.
But the largest part of the book is rightly devoted to Human Entertainment, which not only made revolutionary titles  like Clock Tower and Mizzurna Falls, but also pioneered game development teaching with their Human Creative School; for example, highly original productions such as SOS and The Fireman for SNES actually started as graduation projects.
The author was also been able to interview a few women that were / are in the japanese videogames industry, and while almost everyone of them answered that it wasn't particularly hard to work in gaming studios,  Rica Matsumura, veteran programmer and Agatsuma's general manager,  talks rather honestly about the discrimination she suffered not just in japanese companies but also in America.
Other important highlights of this Volume 2 include: extensive discussions with Masaya (mainly known in the west for Cybernator) former employers;  an in-depth look to Hudson games and their virtually unknown, yet just as innovative, hardware;  an interview with the man behind the seminal Hydlide saga. Oh, and don't forget the full transcript of our interview with Yukiharu Sambe, R&D manager of the unreleased Taito WOWOW.
Moreover, Mr. Szczepaniak is an huge fan of beta and unreleased titles. These are just some of the cancelled games discussed in the book:
An hi-res 2d remake of Golden Axe done in a similar style to

Vanillaware

titles for Ps3 / Xbox 360.

An unnamed Space Harrier clone for Virtual Boy made by Hudson.
Notorious, a shooter developed by Gearbox where some american marines somehow ended up in 16th or 17th century Japan. It was supposed to be published by Square-enix.
Satellite Man, a SNES side-scrolling beat-'em-up created by

t&e soft.

Geo Catastrophe, a SNES isometric RPG with an ecology theme. It was in development at Hudson in the middle of the 1990s.
Tiger house, a third person shooter made by

Tri-Ace

, cancelled due to its low quality by publisher Square-enix.

An unreleased PS1 RTS co-funded by Nintendo, via the Marigul company.
If you love reading about obscure, curious and strange stories from old-school Japanese gaming studios, The Untold History of Japanese Game Developers Volume 2 is a must-have book (especially as a Christmas present!), that shows how it's still possible for western journalists to preserve information on the history of japanese videogames, before it could be forgot forever.
You can buy "The Untold History of Japanese Game Developers Volume 2" from
or search in your national Amazon website!
Video review from Youtube by StopDrop&Retro:
What do you think about this unseen game? Give your vote!
Would you like to add more info, screens or videos to this page? Add a comment below!
(your first comment will be moderated before to be published)