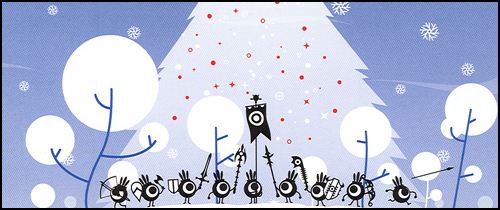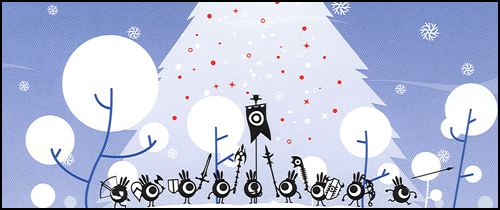 Is it snowing outside? Are you waiting for xmas presents? Well, the Unseen 64 Staff is going in vacation, too (even our server was tired and died a couple of times in these last few days, sorry for down-time!). From tomorrow, 23th of December, this site will be in "Winter Break Mode 2011", we are going to relax somewhere around the world and dream about beta games while we are playing near the fireplace or skiing down the mountains.
Don't worry! We'll be back the 8 of January 2012 with all the updates and news from the unseen videogames' world. In the meantime, there are still lots of things to do while we are away:
– Look and read: Check our archive of beta and cancelled videogames and read our articles.

– Contribute: Would you like to help the Unseen 64 Archive? Read how you can help U64 to preserve more beta screens, videos and info! Remember that now you can edit all the pages in the Unseen 64 archive, just like in Wikipedia! You can also create a new page for a new beta / cancelled game that is still missing from the archive.
– Interact: Join the U64 Forum to discuss about unseen games with other geeks! We'll post some updates and unseen-news in the forum while the site will be in winter break mode.
– Share: Do you have a website or a blog? Spread the unseen! Add www.unseen64.net to your blogroll or in your links page, write a post about lost games, talk about U64 with your friends, and share your beta-geekness. If more people know about this site, we could have more contributions and the archive can grow with more screens, videos, and info!
– Donate you love: Your best gift for this xmas? Another year of unseen games preservation! Donate a bit of your love to U64, to help us to pay for the server that will keep up the site for the next year. Every cent is really appreciated and sent towards the site. You know, we are an indipendent community and we work on this for free just because we are super geeks! But it costs a lot to pay the server to archive all these unseen games.
[donateplus]
Thanks to everyone that supports U64 with love. See you all very soon!
What do you think about this unseen game? Give your vote!
Would you like to add more info, screens or videos to this page? Add a comment below!
(your first comment will be moderated before to be published)