In a screen of Mario 64 Beta there was a strange item inside a Big Boo: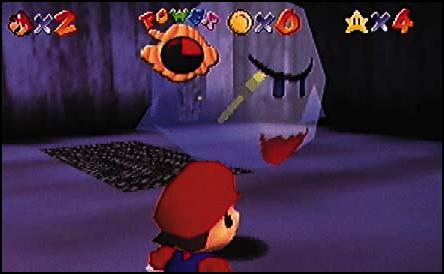 It was difficult to understand what it was, but the mystery behind this item was cleared a bit with the find of the same exact 3D model still in the game: thanks to Toad's Tool 64, we can change the ID of some items to show up an unused small Key, the same one that was inside Boo in that old image! Dudaw12 has made a video with the ghost key that we can see in his YT channel:
Now the question is: what kind of use had this small key? Why we had to take it from Big Boo in the Mario 64 beta? Could it had some kind of use in the ghost mansion? Probably we'll never know..
What do you think about this unseen game? Give your vote!
Would you like to add more info, screens or videos to this page? Add a comment below!
(your first comment will be moderated before to be published)