Robert Seddon made us to notice a couple of websites that talk about unused content in Planescape: Torment, a 1999 PC RPG. At Placescape Outshine we can read a long list with dialogs, items, images and sounds that are in the game's files but were not used in the game. In the same site there's even a comment from Scott Warner (one of the designers of the game), where he talks about the original purpose of the Brothel basement: "The basement was originally (as a I remember it) an area of an intended elaborate puzzles and exposition, but as time starting running out, it was an area that we initially went choppity-chop to. However, the artist who handled that level (Chris Jones) did such a wonderful job on it that it was painful to let it go, and we (Dave) finally found a way to shove it back into the game." You can read more in here.
Looking through old screens, Robert has noticed that in the beta version of Planescape there was a Baldur's Gate-style interface around three edges of the screen, rather than the big block at the bottom in the final version. Morte's character portrait (the skull) looks quite different too.
Images:

Beta version: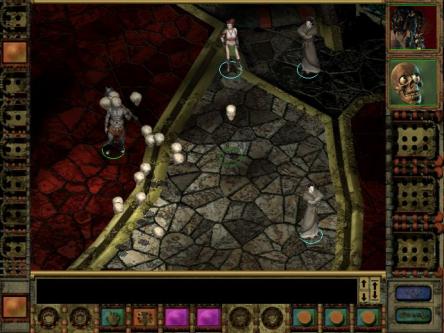 Final Version: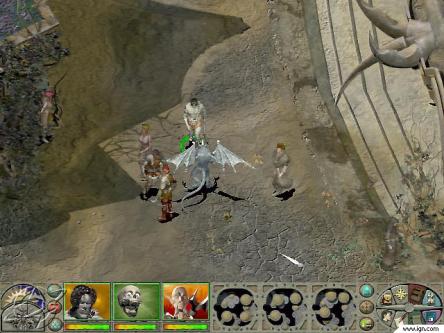 We can even take a look at an early trailer of Planescape, that should have a couple of scenes that never appeared in the final game:
If you want to try out some of the beta stuff, someone has made a series of mods that restores the unused content, like "Unfinished Business" that "takes the almost-but-not-quite-finished content that shipped with Black Isle's classic Planescape: Torment CRPG and polishes, bugfixes and finishes it so you can see and enjoy the new content in your game" or "Planescape: Torment Fixpack, a comprehensive WeiDU Fixpack for Black Isle's classic Planescape: Torment CRPG. Fixing literally hundreds of bugs and thousands of typos, thereby restoring a lot of lost and inactive content". You can read more about these and find the download @ RPG Watch.
What do you think about this unseen game? Give your vote!
Would you like to add more info, screens or videos to this page? Add a comment below!
(your first comment will be moderated before to be published)

Latest posts by U64 Staff & Contributors
(see all)