At the end of january 2008 i was probably asleep somewhere, while Mato did an interesting translation of the Itoi / Miyamoto / Iwata round-table discussion about the cancellation of Mother 3 / Earthbound 64. Here are some parts:
"Iwata says the game was originally planned to be a Super Famicom game for a very short time (probably before MOTHER 2 was even finished, according to other stuff I've read), then for the N64 Disk Drive, then for the regular N64… it spanned 6 years, basically."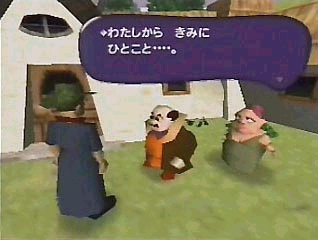 "Miyamoto feels bad, but says it's more correct to say that the project just couldn't continue on. The project was taking too much of a toll on progress for the upcoming Dolphin (later called GameCube) system. It wasn't because the game wasn't progressing well or that it wouldn't do well, it was just because of the GameCube development stuff. It just couldn't continue on."
You can read more @ MOTHER 3/EarthBound 64 Cancellation Summary (#2)
It's nice to read their thoughs about the end of the Mother 64 Project, even more now that you can read them in english, or at least the first 2 pages: there are some more pages of that misterious moon language that still need be translated, so check Mato's blog for the future next updates!
What do you think about this unseen game? Give your vote!
Would you like to add more info, screens or videos to this page? Add a comment below!
(your first comment will be moderated before to be published)