This article is only in italian for now, sorry!

Sam & Max Freelance Police doveva essere il seguito ufficiale di Sam & Max Hit The Road, ma è stato tristemente cancellato dalla Lucas il 3 marzo del 2004. Per ricordare il progetto, Unseen 64 ha chiesto allo staff di Lucas Delirium di prendere in prestito il loro ottimo articolo sull'argomento, per diffondere la conoscenza su di questa avventura che mai potremo giocare. La collaborazione è andata a buon fine e ringraziando per la loro disponibilità, vi rimandiamo a leggere questa interessante analisi su Freelance Police, scritta dal prode Domenico "Diduz" Misciagna, webmaster di LD!
Articolo: Sam & Max Freelance Police: Memorie di una cancellazione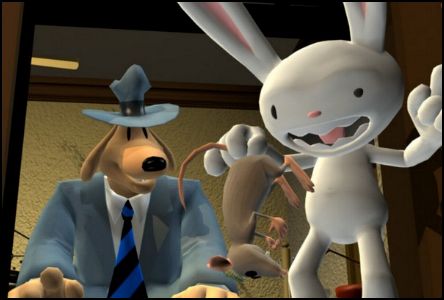 What do you think about this unseen game? Give your vote!
Would you like to add more info, screens or videos to this page? Add a comment below!
(your first comment will be moderated before to be published)