Fallen Empire: Legions is an upcoming sci-fi first-person shooter (FPS) computer game by GarageGames. The GarageGames team is made of up many key members from Dynamix, the developers of Starsiege: Tribes and Tribes 2. Announced officially in January of 2007, Legions is being developed as a "spiritual successor" to Tribes, lending many gameplay elements from the series, while aiming into a new direction. The key selling point of the game, like in Tribes, is the jetpack system, allowing the player to travel in all directions. A February trailer states "freedom of movement returns. 2008.". [Info from Wikipedia]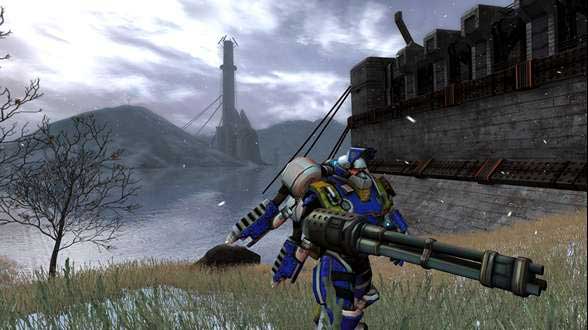 The open beta for the game is started a couple of days ago. If you want to "beta test" the game, there's a "hidden" email address on their website (This one: [email protected]), if you send them a blank e-mail, you will get an automatic answer with the confirmation code to join the beta test! Good luck and dont play too much.
What do you think about this unseen game? Give your vote!
Would you like to add more info, screens or videos to this page? Add a comment below!
(your first comment will be moderated before to be published)