Final Fantasy 6/4?
Secondo SQUARE, un nuovo capitolo di Final Fantasy sarebbe stato in lavorazione per il Nintendo Ultra 64 già all'inizio del 1996. Voci parlavano di un lancio simultaneo negli Stati Uniti e nel Giappone. Squaresoft per prima cosa ha cominciato provando le potenzialità del nuovo hardware a 64 bit producendo delle demo in CGI (non giravano su vero hardware Nintendo) con alcuni personaggi tridimensionali basati su Final Fantasy 6.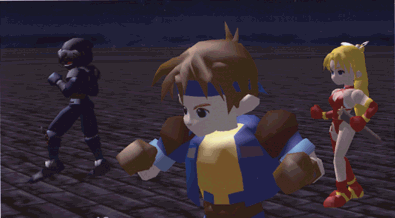 Nintendo VS Square
Ormai dagli anni verdi dei 16 Bit, sembra passata una vita. Gli eventi che si sono susseguiti durante le ultime generazioni di Console, sarebbero sembrati pura follia se solo sussurrate fra amici fino a qualche anno fa. L'inizio di tutto questo può essere riconducibile ad un irreale annuncio che venne assorbito dagli addetti ai lavori già nell'autunno del 95, anche se la conferma si ebbe solamente un anno dopo. Square, compagnia che fino a quell'istante sembrava fosse legata a Nintendo da chissà quali riti atavici, avrebbe sviluppato il VII capitolo della sua saga più famosa di Role Player Games per la nuova console Sony.
Non furono mai rilasciate motivazioni ufficiali per chiarire questa scelta, eppure sembra quasi che tutti attribuiscano la causa alla decisione da parte di Nintendo di utilizzare un supporto siliceo per il suo "Ultra 64" invece dei più capienti CD che Square aveva intenzione di utilizzare per i suoi giochi. Certo la scelta di un supporto più vantaggioso ed economico come i cd-rom ha avuto la sua importanza nella questione, ma leggendo più a fondo questo articolo, forse scoprirete che non è tutto cosi semplice.
"Stop Whispering"
Per prima cosa, chiariamo subito una faccenda prettamente materiale della questione. Nintendo, fino alla primavera del 1996 era proprietaria di una certa percentuale di azioni Squaresoft e ne aveva quindi una certa influenza sulle decisioni di mercato. Per qualche inspiegato motivo, Nintendo in quel periodo vendette tutte le sue azioni e fu proprio la Sony Computer Entertainment per strane "coincidenze", ad acquistarne la stessa percentuale. Nel settembre del 96 Square fece un accordo con Sony, la quale avrebbe sostenuto le spese necessarie per la produzione ed iniziale commercializzazione di Final Fantasy VII.
Ma certo non fu solo per questo se pur importante motivo che si arrivò alla situazione attuale. Bisogna indagare addietro di alcuni anni, per capire quando incominciarono le prime divergenze fra i due colossi nipponici.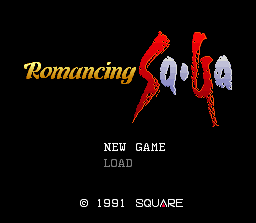 Siamo nel dicembre del 1991; Romancing Saga, un nuovo RPG in sviluppo negli studi Squaresoft che avrebbe dovuto debuttare sul mercato Giapponese in autunno, venne rimandato di oltre due mesi a causa di numerosi problemi con le normali cartucce del Super Nintendo Entertainment System. La software house richiese un permesso a Nintendo per poter utilizzare nuovi formati da oltre 12MB, che avrebbero risolto i vari Bug ed i limiti riscontrati. Ma i piani della casa di Kyoto erano ben diversi. Avrebbero consentito di utilizzare il nuovo formato da 12MB solamente alcuni mesi dopo, all'uscita di un nuovo gioco in programma alla Enix, ovvero Dragon Quest V. La richiesta di Square fu quindi seccamente declinata e non ci fu altra scelta che far uscire Romancing Saga pesantemente tagliato, in cui fu abbandonato fra l'altro uno dei 3 scenari dell'ultimo boss.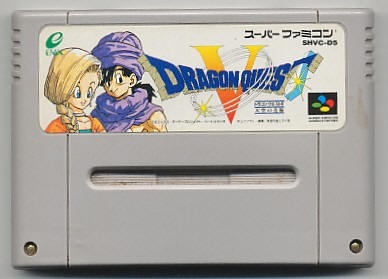 Circa nello stesso periodo, fra il 1991 e il 1992, Nintendo seguendo la scia di SEGA con il suo MegaCD, annunciò lo sviluppo di un lettore ottico per SNES in collaborazione con Sony e Philips. Come tutti sappiamo, a causa delle diverse vedute fra le 3 case impegnate nel progetto e dei dubbi sulla reale utilità di questo Add-On, si decise di abbandonarlo. Solo dopo alcuni anni si verrà a conoscenza del fatto che Sony, tenutasi i diritti sull'hardware, avrebbe debuttato nel mercato console con la sua PSX.
Ma questa è un'altra storia. Squaresoft grazie alla sua vicinanza con Nintendo, aveva già iniziato da diverso tempo i lavori su un nuovo gioco che avrebbe sfruttato i vantaggi del supporto ottico di questo utopistico lettore aggiuntivo per SNES. Dopo la cancellazione dell'add-on la casa di Final Fantasy dovette ricominciare completamente da capo il progetto per il suo Seiken Densetsu 3 (Secret Of Mana 2 in occidente) per poter rientrare nei limiti delle normali cartucce. L'intera mappa di gioco fu ridisegnata e riadattata. Nessuno saprà mai cosa ci siamo persi delle idee originali di Seiken 3.
Autunno 95. Square per problemi di produzione insufficiente a raggiungere il numero minimo di cartucce da commercializzare come d'accordo, decise di non aspettare, rilasciando lo stesso i suoi prossimi giochi, con una tiratura iniziale di 700.000 contrariamente al 1.000.000 di norma. La scelta della software house non fu accolta con piacere alla Nintendo, che ne discusse la situazione e citò il fatto come una rottura dei contratti precedentemente firmati.
Se già la relazione fra Nintendo e Squaresoft a questo punto era divenuta abbastanza problematica, non tardarono ad arrivare nuovi motivi di contrasto. Super Mario RPG, gioco che "simbolicamente" avrebbe dovuto glorificare l'unione delle due case, fu invece una delle gocce che fecero traboccare il vaso. Sviluppato da Square il titolo sarebbe dovuto essere rilasciato dalla stessa software house, ma Nintendo all'ultimo cambiò i piani e lo fece diventare una propria pubblicazione, afferrandosi in questo modo la maggior parte degli introiti. Non fu certo abbastanza. Andando contro alle normali abitudini di mercato ed ai contratti con l'azienda di Yamauchi, Squaresoft rilasciò la sua ultima serie di giochi per Super NES a distanza di poche settimane fra ogni uscita. Bahamut Lagoon, Rudra's Treasure, Gun Hazard e Treasure Hunter G vennero commercializzati tutti nel giro di qualche mese e furono gli ultimi titoli Square a vedere la luce su di una console della grande N.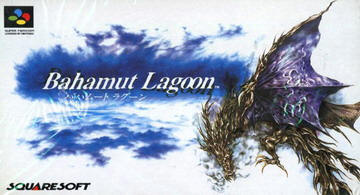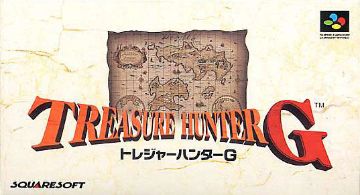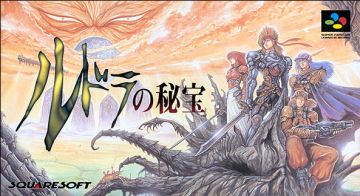 Era ovvio che i legami fra le due case non erano più quelli di una volta. Ed è proprio in questa situazione di contrasti che entrò in azione Sony. La casa del WalkMan offrì come prima cosa dei prezzi molto vantaggiosi sulla produzione di giochi nel formato CD per la sua PSX, al contrario delle costose royality richieste da Nintendo per lo sviluppo sul proprio HardWare. Sony inoltre come incentivo, decise di finanziare Square nel progetto Digicube, ora divenuto un grande sistema impegnato nella distribuzione di videogame in tutto il Giappone. Squaresoft vedendosi offrire prezzi e condizioni di sviluppo ottimali, non si fece certo scappare l'occasione.
Da qui in poi, il resto è storia dei giorni nostri, partendo dallo sviluppo di Final Fantasy VII in versione PSX, fino ai rapporti che legano ancor oggi le due aziende dalla grande S. Square, trovando sulla console Sony un terreno ideale per coltivare le sue politiche commerciali, non sentì certo il bisogno di ritornare a casa Nintendo. Almeno cosi sembrava fino all'ormai storico Marzo 2002, in cui venne annunciato Final Fantasy: Crystal Chronicle, fino ad arrivare agli ultimi giochi SquarEnix per Nintendo DS.
"I might be wrong"
Sicuramente questi non sono stati gli unici motivi della rottura fra Nintendo e Squaresoft, ma di certo hanno avuto una pesante influenza sulle varie decisioni commerciali ed economiche della Software House. Tutte le informazioni di questo articolo sono state prese da una moltitudine di siti, mailing list, riviste e forum nel corso degli anni, ma come specificato all'inizio non esistono conferme o spiegazioni ufficiali da parte delle due compagnie interessate. Come spesso accade nel mondo dei videogame, ci si trova davanti a rumors e news che arrivano da fonti più ufficiose che ufficiali. L'esattezza di molte affermazioni non può ovviamente essere provata, sono passati troppi anni dai fatti qui narrati per poter ritrovare le notizie originali o chiedere conferma ai diretti interessati. Ma le fonti a cui abbiamo attinto ci sono parse davvero affidabili. Le decisioni di mercato, soprattutto in un campo che muove enormi somme di capitale come quello dei VideoGame, non sono sempre semplici da capire per noi esterni, eppure sembra quasi che non possiamo fare a meno di discuterne.
[Articolo a cura di monokoma]
What do you think about this unseen game? Give your vote!
Would you like to add more info, screens or videos to this page? Add a comment below!
(your first comment will be moderated before to be published)