Madstix is a cancelled "cinematic racing puzzle game" that was conceived by director Koichi Yotsui & producer Takehiro Ando, possibly in development at Sol, the studio behind PS1 cult puzzle game "Suzuki Bakuhatsu". They wanted to create original games for the recently released Playstation 2, and Madstix was one of their favorite pitches.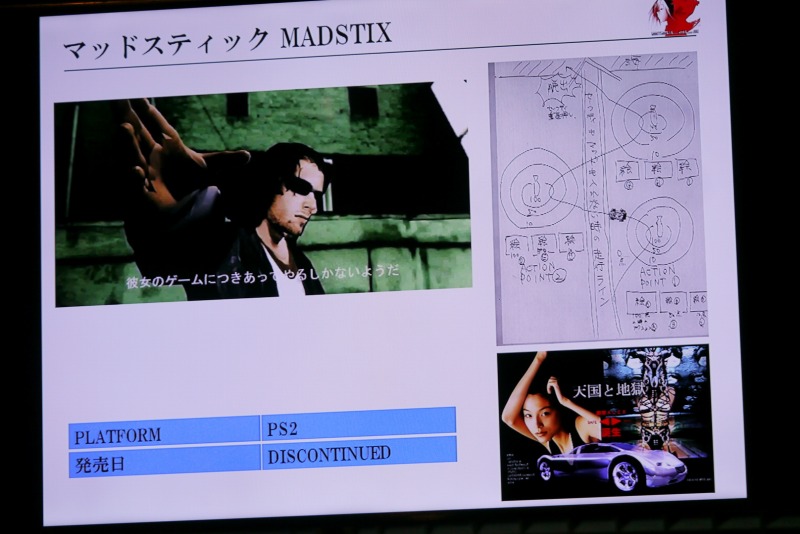 Their concept was to develop a racing game with no steering wheel, accelerator or brake. The more you turn the right analog stick, the more fast and dangerous the car action becomes on the screen. Instead if you turn the left analog stick it would make driving safer. According to Ando Madstix was meant to be played like a cinematic ​​"Chicken Race" to show off driving skills and high-speed action, turning the left and right sticks appropriately while changing course at the last moment to avoid accidents.
The advantage of this mechanic is that the camera was free to be changed by players in many different ways. In a standard racing game the camera must be placed in the driver's seat or behind the vehicle to drive. However, in Madstix the car would follow its predetermined path and players could choose the best cinematic angle to watch their actions.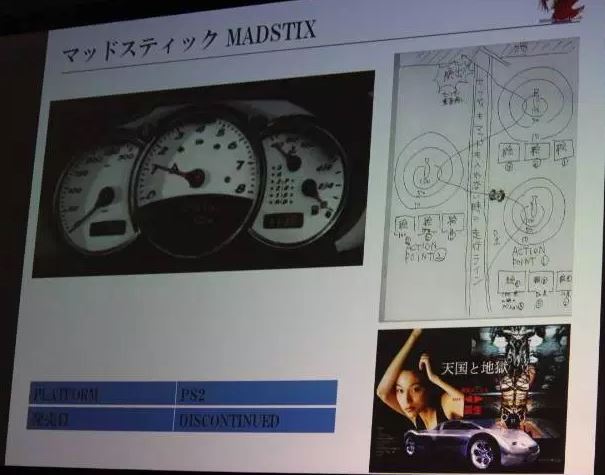 While the game was never officially announced, it was revealed during a presentation at BitSummit 2017 in Japan. As always we can only imagine how many interesting and weird cancelled games by Japanese studios still remain unknown by the public.