Utopia Industrial is a cancelled mission-based First Person RPG / Shooter planned to be a sequel to Utopia City, which was in development by Parallax Arts Studio around 2004 when the first game was still unreleased. Gameplay could have been somehow similar to Deus Ex, with missions you could resolve by using stealth or by shooting down every enemy on sight.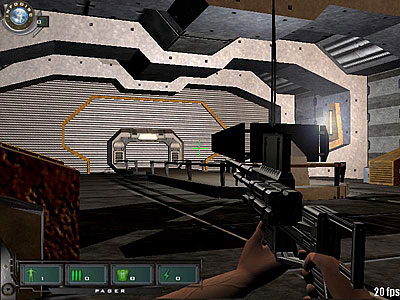 In this lost sequel players would have been able to explore new areas in the industrial part of the Utopian world and the virtual universe, trying to avoid harming the civilians and find the best way to take down a new terrorist group. As we can read on the old Parallax Arts website:
"After the destruction of the central city of Utopia, it became known that it was not the end. The information that there was a secret experiment in the industrial part of the Utopian world appeared. A terrorist group was at the head of the process. The group's intentions failed in the real world, thus they try to fulfill their plans in the virtual universe.

The heart of the experiment was the following. Many of the people who made their way to Utopia were deprived of their wills and plunged into a deep dream. Their consciousness was greatly influenced in order to make them suffer and be horrified.

Images being created by the test people's subconsciousness materialized and put on an air of a virtual body in a secret laboratory. The visualized monsters were kept in a special polygon where they were self-perfecting in order to make their "souls" tone with their appearance. Further, the monsters are planned to be directed to the real people's dreams in order to deprive them of sleep and to drive them mad. "
At the time Parallax Arts were also working on 4 other projects: Utopia City, 1171, Caravan and Liquidator 2: Welcome to Hell. Only Utopia City and Liquidator 2 were published and after releasing Exodus from the Earth in 2007, Parallax vanished.
Thanks to Dan for the contribution!
Images: