LandFall is a cancelled MMORPG that was in development by Paragon Studios between 2011 and 2012, planned to become their "Next-Gen MMO" after their classic games City of Heroes and City of Villains. The game was quite ambitious for its time, taking inspiration from the "new wave" of survival / crafting indies such as Minecraft and Terraria, while letting thousands (?) of players explore procedurally generated islands to gather materials and craft new tools, weapons and buildings.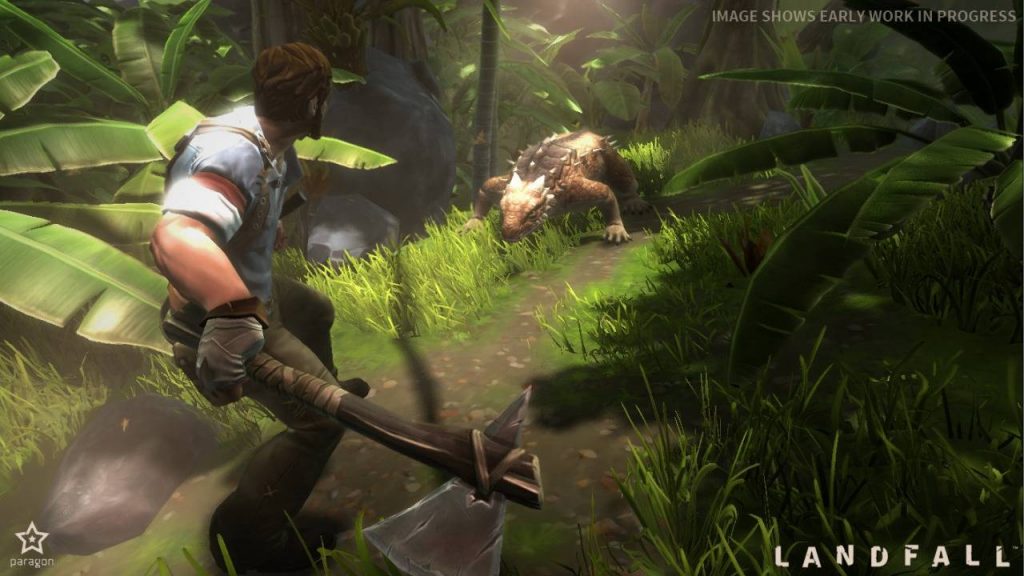 LandFall would have been played on savage islands full of dinosaurs and other kinds of weird monsters: possibly their idea was somehow similar to what Ark: Survival Evolved would offer some years later, but with a graphic style more similar to something like Fortnite.
Unfortunately in August 2012 Paragon Studios was closed down by their parent company, and every game they were working on had to be halted. While LandFall was never officially announced, many former Paragon developers and artists shared online artwork, screenshots and details on their lost project. Some of these images are preserved below, to remember the existence of this cancelled game.
Images:
Videos: