Gorge Tour is a cancelled comical FPS that was in development around 2002 – 2004 by New Media Generation, planned to be released on PC. Inspired by such titles as Quake and Unreal, Gorge Tour would have mixed horror shooting and humorous moments, thanks to its parodist story, weird enemies (such as rolling pumpkins) and funny weapons.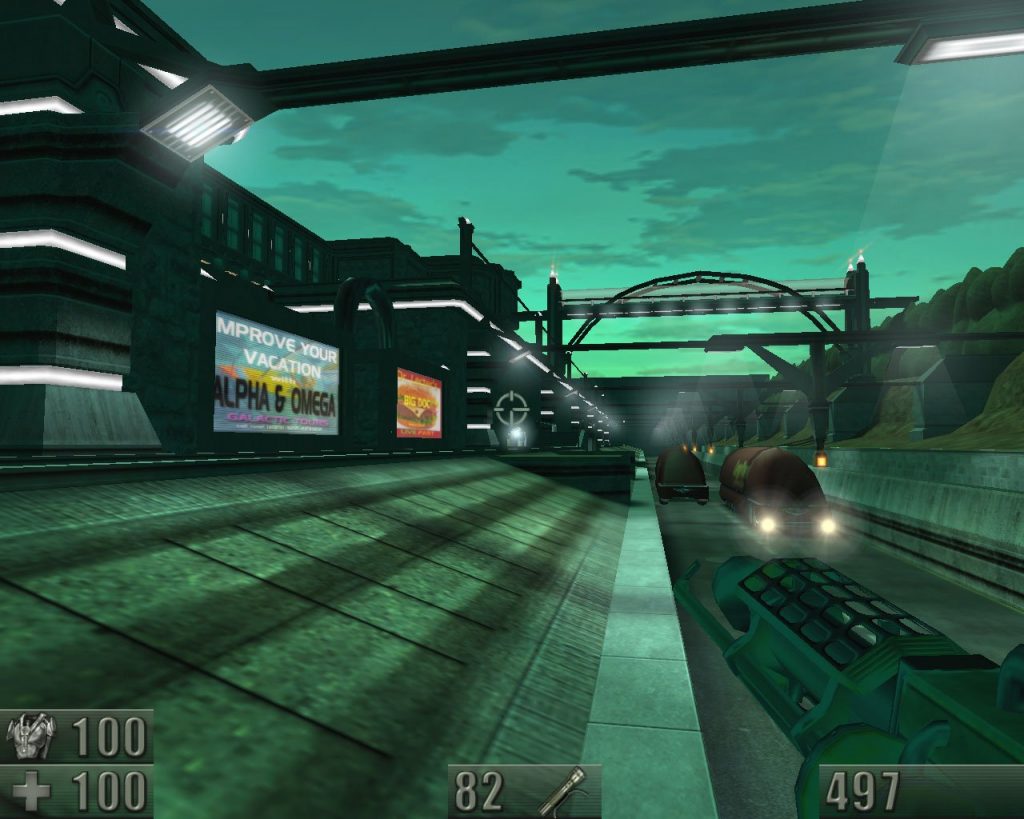 At the time some details were shared by the team on their official website:
"Classical First Person 3D action where a hero fights innumerable hordes of extraterrestrial monsters.  Year 2327. Mankind is actively exploring the profound space, but has not yet found any alien civilization. People founded a big colony on planet Tersa, a place rich in minerals and suitable for human life. Unfortunately a near galaxy is populated by various ugly and bloodthirsty, but intelligent monsters who spend all the time by ravaging the neighboring planets. The powerful scanners detected the human colony and sent their spaceship to it. Annihilate the greedy monster! The main hero wakes up in an isolated underground bunker and finds out the colony has been destroyed by a hateful monsters horde. The whole population has been exterminated. Now his main goal is to reach the spaceship and to leave the captured planet. Classical 3D First Person Action, unordinary game plot, 20 missions, 5 complexity levels, huge number of different monsters and weapons are waiting for you!
Former New Media Generation's PR manager Kitaitseva Anna also had an interview with HomeLAN:
"We would like to make out a typical landscape of the lost-in-the-space setting, what would be determinative for creation of the right feeling of the inimical environment and anxious situation in the game.  The action takes place on a planet of the Earth type, where there are several moons in the light-green sky, poor vegetation and crooked trees. Rain falls in several locations, which are connected by several passages. The staggering music will intensify fillings appearing in this or that location.  We would like to diversify the game space and propose manifold locations and settings to the gamer. One will find the locations and settings of every sort and kind. Among them there are: various factories, workshops, laboratories, farms and combines as well as underground mines and nuclear reactors. Besides a lot of "ordinary" settings and locations will be available for training and mastering the skill of the combat against the extraterrestrial monsters. You will roam about the labyrinth of tangled streets, end up in a military garrison, administration offices, a police station, a sports complex, a club with a casino, a souvenir boutique of a luxurious hotel, a space center and finally in an alien spaceship on board of which you will manage to leave the planet."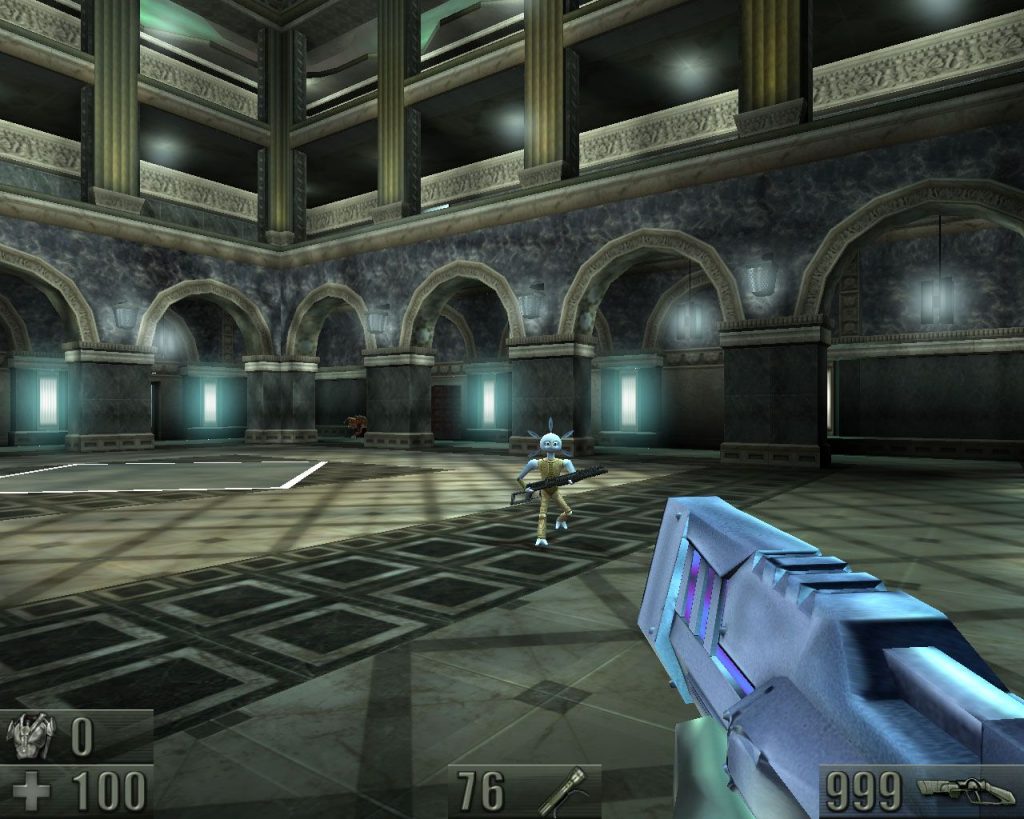 "In the game it is planned to use a lot of different kinds of weapons. Among them there are some weapon types for the close and distant combat as well as cold steel and fire-arms: a pistol, a shot-gun, a rocket-launcher, a grenade, a minigun, a flame thrower, a plasma gun, a lighting gun, a light axe and a laser mine, a tranquilizer and a butcher's knife. But the player will have a possibility to use a unique specialized weapon of mass defeat "BANG!" It is a comic type of arm with a specific effect: all the enemies in its range fall on the ground bursting out laughing. The game space is interactive, so the player will be able to apply to various objects of the outward things as a kettle, the surrounding constructions and so on.

All the enemies in the game are extraterrestrial monsters. There are odd humanoid or lizard-like creatures, some of them can fly another are a cephalopoda, which move by rolling. The monsters will be able to pursue the hero, escape, try to take in rear, attack collectively and make common cause. We have planned the game with some parody elements on all games of this genre. So, sometimes the characters will be a little comic and odd with slightly hypertrophied characteristic features."
We don't know what happened to Gorge Tour, but it soon vanished after an impressive trailer New Media Generation published on their website in 2004.
Thanks to Daniel Nicaise for the contribution!
Images:
Videos: