Ghost Wars is a cancelled strategy shooter that was in development around 2004 by Digital Reality (mostly known for Imperium Galactica and Sine Mora), planned to be published in 2006 on PC by Hip Interactive. The game was quite ambitious for its genre, as you would have been able to play it as a traditional real-time strategy game or impersonate each soldier in your unit to play it as a first / third person shooter.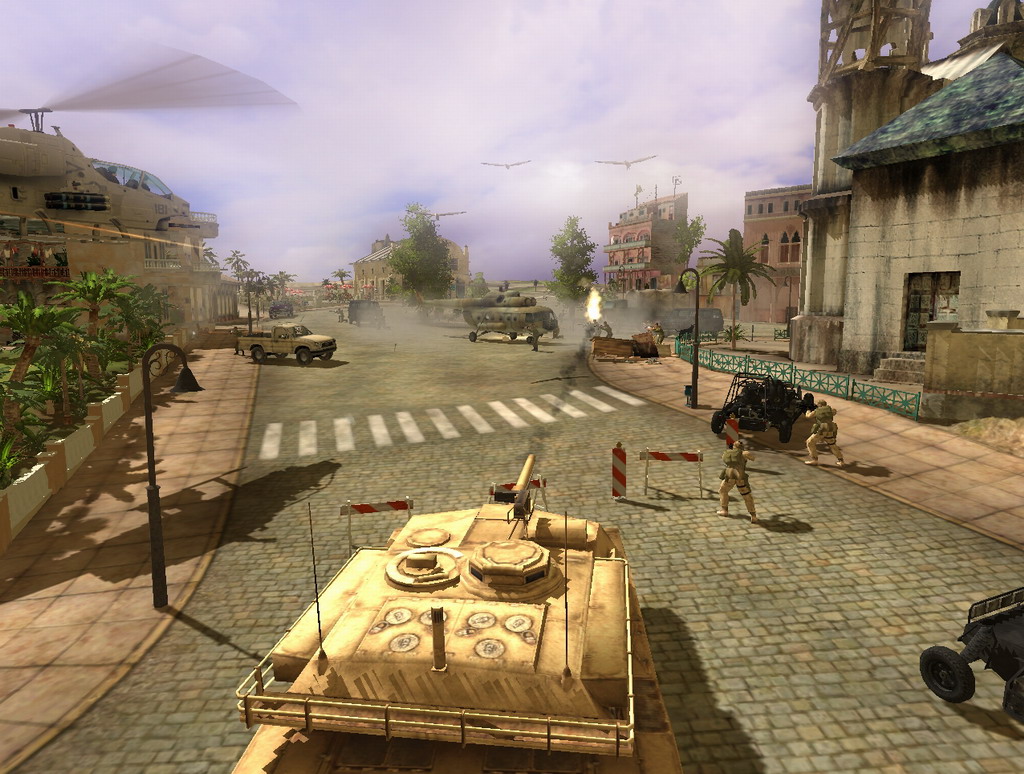 "Based on the Government Special Operations Group, "Ghost Wars" takes players into the clandestine and secret war against terrorism. Players take control of air, land and sea units of an Elite Special Forces group across multiple top secret missions. With the graphical quality of a first person shooter, "Ghost Wars" will offer gamers the most accurate depiction of modern day warfare to date.

Through Battlefield View, "Ghost Wars" brings the theatre of war to life. Gamers are not only tested on their strategic senses, but also on their ability to react quickly under enemy fire by directly controlling individual units. By setting up, equipping and planning troops' activities, gamers will need to utilize state-of-the art weapons and technology to defeat terrorist networks."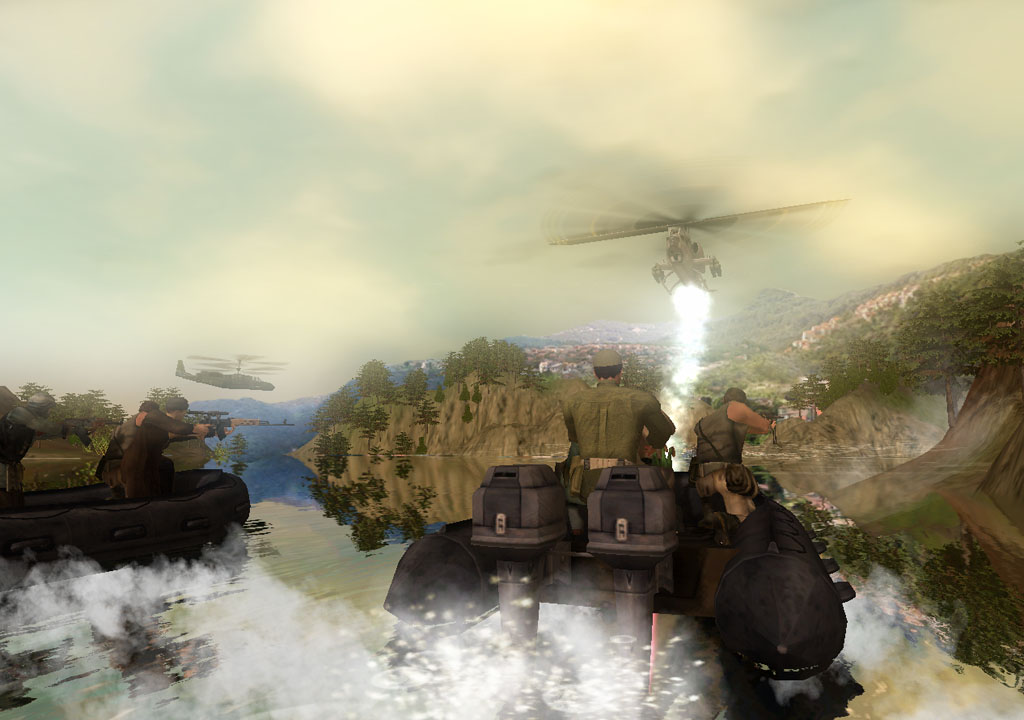 The game was also playable at E3 2005, GameSpot published some favorable comments on the demo:
"You'll have the typical type of units, including soldiers, tanks, helicopters, and such. However, what makes Ghost Wars unique is how you control them. While you can just use the typical kind of point-and-click movement, you can also select a specific unit and zoom the camera in to take its viewpoint. If you choose a soldier, you'll go into first person, and if you pick a vehicle, you'll go to third person. From there, you can control that unit manually, attacking whatever you like. Soldiers can also get into parked vehicles on the field and drive them."

"Units in the game will be upgradable in a number of ways, letting you specifically level up individual units to improve their performance on the battlefield. And you'll need to level up, because Digital Reality is endeavoring to make the opponent AI in the game quite challenging. AI units will run for cover and hide inside buildings, meaning you'll have to bring in your tanks and choppers to take those buildings down. And boy, can you. Though not all the deformable objects were in, the developers showed us quite a number of big-time building and vehicle explosions that looked pretty impressive."
While Ghost Wars looked promising, Hip Interactive closed for bankruptcy in late 2005. The game was canned, with many more of their projects, such as "Call of Cthulhu: Destiny's End" and "George Romero's City of the Dead".
Thanks to Dan for the contribution!