Rampage X is a cancelled action game in the cult-classic Rampage series, which was in development by Appy Entertainment around 2014, planned to be published on PC by Warner Bros Games. It was meant to be a new reboot of the classic series while keeping its main mechanics, after the release of Rampage: Total Destruction by Midway Games in 2006. The team conceived some new fun mechanics (such as mutation-customizations for your monster), classic power-ups, huge bosses and naturally a multiplayer mode in VS and coop:
8 playable giant monsters
8 international cities
34 custom mutations
online and local multiplayer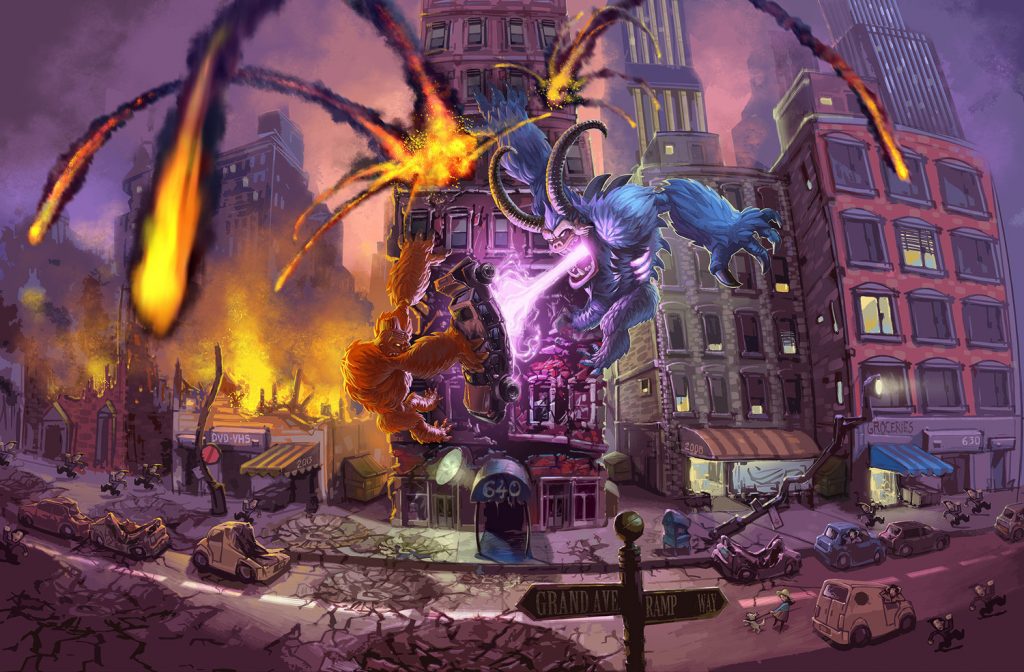 Farzad Varahramyan was Rampage X's Creative Visual Director and from his website (also on ArtStation) we can read some more details on this lost project:
"Warner Bros. had asked Appy to reinvent for them RAMPAGE, from their 80's treasure chest of arcade hits.  Our team of 12 developed the fully realized and functioning playable prototype in 6 months.

Rampage X is a fun fueled mayhem and destruction filled romp through a fully destructible and interactive environment. If you could touch it you could destroy it or use it to destroy!

The visual DNA we developed for it was hyper-real, based on stop motion animated movies,  with characters, environments and props with exaggerated proportions and real-ish textures and material qualities."
Huge thanks to Farzad for his help in preserving these screenshots, footage and info on the game!
Images:
Videos: