Unseen 64 is an independent site and we grant all our love to preserve info and media about lost games. But this is not always enough and to keep up the site, money is needed to pay for the server and other technical related costs. As it's not easy to pay each and every bill ourselves, we decided to sell some advertising space to retailers, developers and people that would like to promote their products or services at our visitors.
These ads spaces could be free too! If you are interested, read below or send us an e-mail at [email protected] for more info.
Target Audience:
U64 visitors and contributors are mostly males (from 13 to 50 in age) and passionate geeks, interested in old and modern games, curious to play never-seen-before titles and they love the art of gaming development. In our site we preserve screens, videos and curious info: our readers are happy to know more obscure games and niche gaming products that they would like to play if they get released. When we read about the evolution of a game, from the early prototypes to the final version, we understand better all the work and passion that went into it, so we are more interested to buy the game when it will be published.
Site Traffic:
Monthly Unique Visitors: 65,000+
Monthly Unique Pageviews: 180,000+
Example (stat from January to May 2009)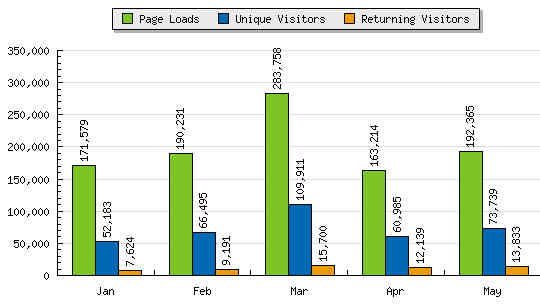 Visitors Map (from January to May 2009):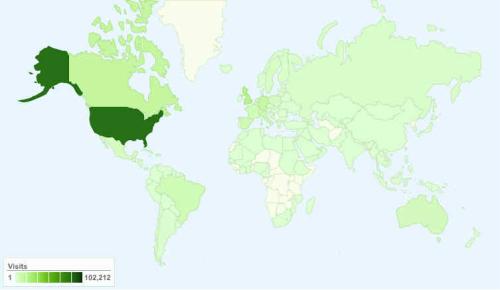 Visitors age ranges from our Youtube Channel:

Unseen 64 Youtube Channel Stats (April 10):
Video Views: 9.718.967
Channel Views: 130.614
Subscribers: 3.129
Advertising space available on U64 and costs:
We are able to publish all the standard banner formats (usually in .gif), directly into the articles pages, in the sidebar or in the header and footer of the site. We can add text links into the post content. If you are a developer team, we can promote an article about your latest game (it's free) and publish your videos in our Youtube channel (it's free!).
Leaderboard (728 x 90) – $25 / month

Banner (468 x 60) – $18 / month

Half Banner (234×60) – $15 / month

Wide Skyscraper (160×600) – $25 / month

Square (250 x 250) – $17 / month

Medium Rectangle (300 x 250) – $20 / month
Youtube Video Ads (it's free!):
We'll be happy to publish a video of your new game into our Youtube Channel, were more than 3.100 subscribers are willing to learn more on your project's development and how it became a fun product to buy. We promote your video in our Youtube Channel for FREE: the only limit is that you have to create a video that shown the evolution of your game, from the early beta to the most beautiful latest build. Check the video below (from The Conduit for the Wii) to understand what kind of videos we can accept:
For requests and questions about how to advertise on Unseen 64, send us an email at [email protected] and we'll reply to you asap.