Breakaway is a canceled team-based multiplayer brawler game published by Amazon Game Studios and developed by Amazon Game Studios Orange County (formerly Double Helix Games) from 2014 to 2018, exclusively for PC.
Breakaway was officially revealed in September 2016, during the TwitchCon as we can read on MMOculture:
Amazon Game Studios, a subsidiary of e-commerce giant Amazon, today announced several new online games, the first titled Breakaway. Breakaway is a 4 vs 4 mythological brawler where players assemble a team from a roster of legendary warriors, including the relentless gladiator Spartacus, the twisted sorceress Morgan Le Fay, and the bloodthirsty warlord Vlad the Impaler.

At the start of each round, warriors can summon persistent buildables onto the playing field that dynamically alter the game. Buildables can besiege foes, shield teammates, or create new pathways through the arena. Players battle across several fabled locations such as El Dorado, Atlantis, and Styx to control the Relic, defending it from attackers, and smashing it into an opponent's base.

Breakaway is powered by Amazon Lumberyard and integrates directly with Twitch (also owned by Amazon). Breakaway introduces four new ways for the Twitch community to interact with broadcasters.

Metastream allows streamers to customize their broadcasts with real-time stat overlays.
Broadcaster Match Builder lets broadcasters invite their followers to join their matches.
Broadcaster Spotlight adds to the excitement of streaming. It tells players when they're in a match that's being broadcast, and lets them follow the broadcaster with a single click.
Stream+ gives broadcasters new ways to interact with their viewers through polls, and by allowing viewers to wager loyalty points that are redeemable for in-game rewards.
The game went into playable alpha in December 2016 and Polygon was able to write a short preview about it:
We got to go hands-on with Breakaway at Amazon Game Studios recently and were pleasantly surprised by the game's depth, considering how easy it was to pick up and play. The game's heroes include a mix of archetypical warriors, like the tank class Black Knight, melee swordsman Spartacus and spellcaster Morgan Le Fay, who do battle on fabled battlegrounds such as El Dorado and Atlantis.

Each hero has a pair of structures he or she can build, including turrets, walls and healing shrines. Players can build one structure per round to cut off routes or support their allies in a push into the enemy's base. Adding to the depth are upgrades that players can purchase mid-game with gold they earn over the course of battle. There's a complexity in Breakaway underpinning the brawling, relic-running action, but with a little coaching from the developer, much of it was easy to grasp within an hour or so.

While securing the relic and dunking it into the enemy's home base is the primary goal, players can score through other means. A full-team kill will also win your team a round. And if the in-game clock ticks down to zero and you've got control of the relic on your opponent's half of the map, you'll win that round. Those two scoring opportunities make for some of the best, most nail-biting moments in Breakaway, as you either frantically try to hunt down the last surviving player on the enemy team before the others respawn, or desperately pass the relic to your teammates to secure field position.
After months of playable alpha, however, Amazon took the decision in October 2017 to make a major overhaul on its gameplay, after they already made one for its playable heroes some months before, as we can still read on Polygon:
Amazon Game Studios' competitive sports brawler with a mythological twist, Breakaway, is getting a major overhaul, the studio said today. After a months-long public alpha test, Amazon says its going to take time to "iterate and evolve" Breakaway's core gameplay.

And it sounds like the Breakaway team intends to go a bit dark while that happens.

"Over the course of the Alpha we received a lot of feedback from you that we're taking to heart," the Breakaway team said in a post on the game's website. "In order to get it right, we're letting our team take the time to iterate and evolve Breakaway's core gameplay to deliver what you've asked for. We aren't sure how long this will take, but we think it's the right thing to do for the game, and you, the community.

"We won't be hosting Alpha matches during this time, but we still want to hear your ideas for how to improve the game, and we'll share our ideas for your feedback."

The Breakaway public alpha ran from June to September. The game had been playable on PC in private alpha tests prior to that, but in June, Amazon made major changes to Breakaway's gameplay and its playable heroes. The studio shifted away from characters based on historical and legendary figures to more fantasy-based heroes, with an art overhaul to match.
Unfortunately, in March 2018, only 5 months after the announcement of the overhaul, the project was ultimately cancelled, again, covered by Polygon:
Amazon's in-house game studio has put an end to development on Breakaway, the competitive fantasy sport brawler that Amazon Game Studios announced in 2016. In a statement posted to Reddit, developers announced that the game is "no longer in active development."

Breakaway's cancellation was confirmed this past weekend. Amazon Game Studios' previous update on the game indicated that the development team was overhauling the title and taking "the time to iterate and evolve Breakaway's core gameplay." That was in the wake of a softer reboot of the game that amplified the game's fantasy elements and redesigned its cast of characters.

Here's Amazon Game Studios' update on Breakaway from the game's subreddit:

Since our last announcement, we have worked to implement community feedback and iterate on Breakaway's core gameplay. While we have developed many ideas and made a lot of progress, we are also setting a very high bar for ourselves. In spite of our efforts, we didn't achieve the breakthrough that made the game what we all hoped it could be. After a lot of soul searching, the team decided to focus on new ideas. As a result, Breakaway is no longer in active development.
The beginning in the video game industry by a giant like Amazon was mostly tumultuous: in addition to the cancellation of Breakaway, the company took 6 years to develop another multiplayer game, Crucible, released in May 2020, before being shutted down in November of the same year. Their other game, New World, was released in September 2021, after also experiencing some setbacks during its development.
Video:
Images:
What do you think about this unseen game? Give your vote!
Would you like to add more info, screens or videos to this page? Add a comment below!
(your first comment will be moderated before to be published)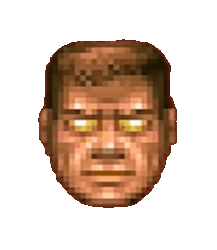 Latest posts by Daniel Nicaise
(see all)