Star Net Frontier is a cancelled Massive Multiplayer Online Sci-Fi RPG / Shooter that was in development by Dart Studio around 2002 – 2004, planned to be released on PC. Players would have been able to take different roles (trade captain, soldier, rogue, politic, etc.) while exploring a series of alien planets (with up to 100 square miles of open terrains), travel and trade around the galaxy, battle on planets and in space. As we have already seen many times in other cancelled games with similar premises (huge galaxy full of explorable planets, freedom to choose how to play the game, online multiplayer with thousands of players) Star Net Frontier's ambitions were too high for a small team.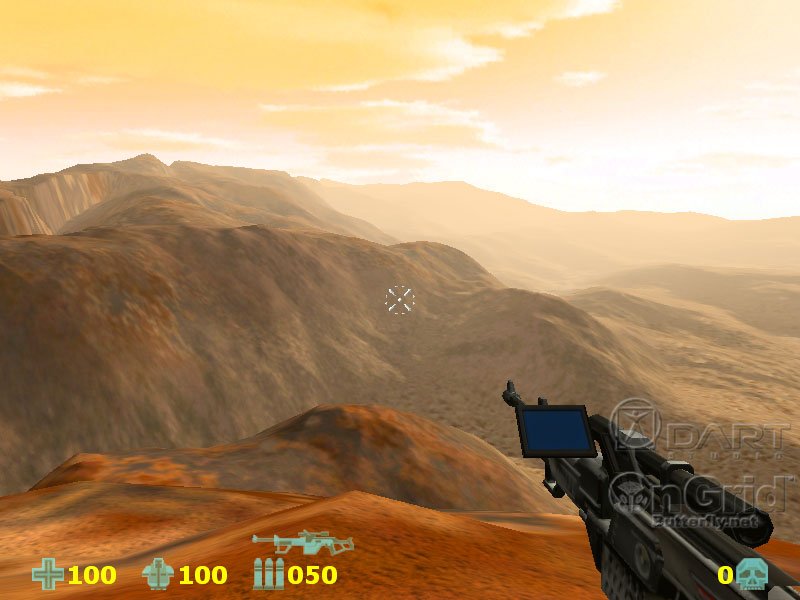 The game was planned to feature:
Highly flexible and modular design of the online world supported by dynamic game-play
Large-scale episodic storyline to extend and update game environments and locales as well as launch a major episode on a regular basis. Each episode will be based on such events as civil wars and invasions, large-scale battles, discovery of new planets, natural disasters, etc.
Simulation of sophisticated economy and politics; players will be able to engage in cutthroat trade, support or oppose political parties, establish governments, and even declare wars.
Player-to-player and player-to-NPC interaction of the thousands online players in the single persistent Universe.
Experience of multiple environments using First and Third Person View:
Large open terrain environment – roam on foot or vehicle from 10th up to 100th square miles of continuous open terrains including deserts, forests and jungle, hills and mountains, etc.
Open terrain environment will support real-time weather and environmental factors (rain and snow, alteration of day and night, etc.)
Open outer space environment – huge network of star systems, connected together. Using a spacecraft players will roam from one star system to another, orbit planets, explore asteroid belts, dock to space stations, land on the planets.
Large indoor environment – play inside of such structures as factories, mines, board huge space stations and battleships.
"Water and underwater" as well as "in the air" environments.
Unique profession of reporter will allow players to record/replay events in the game. It will allow players to report and share in-game events and experience with other players in the game as well as with a bigger community out of the game, on the web.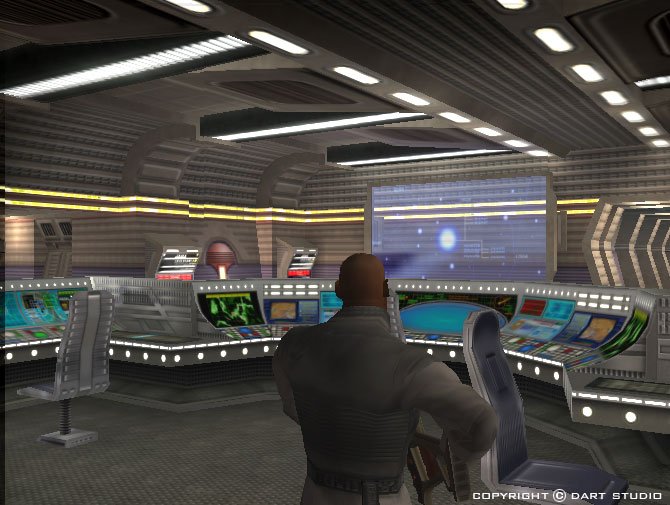 From Dart Studio's old website we can also read more about the game settings:
"Game takes place in the far future, millennia after the human race first steps on the moon of the home planet and in space. Humanity spread widely among the stars and settled hundreds of thousands of star systems. Vast computer networks spread across all those stars. And in this network AI woke up and gained consciousness. Controlling millions of mechanisms and bio-machines (cyborgs), it tried to free itself from the slavery as well as conquer and dominate humanity. Hundreds of years of wars followed that moment.

During the wars separated human worlds were united in the vast and mighty Empire and finally AI was forced beyond the borders of the Empire. But it wasn't terminated, the threat still remains and war continues. AI mechanized legions are still attacking unprotected worlds at the borders and it sends spies deep into the Empire, looking for weaknesses. On the fringes of the human Empire, among the stars and on the surface of alien planets, the future of the sentient being will be decided."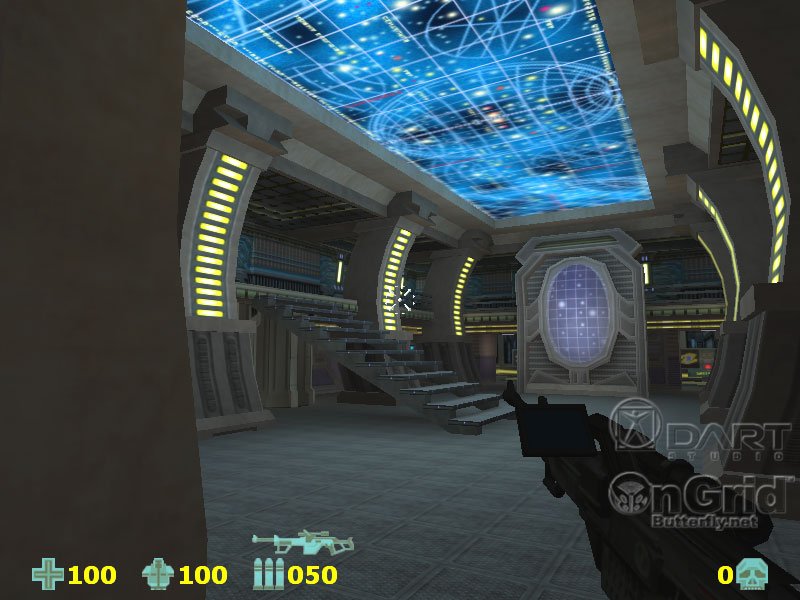 An interview with Dart Studio's Vladimir Tarasov was also published by HomeLand in 2003:
SNF world will be populated by humans, AI machines, and cyborgs – hybrid combinations of humans and machines.

As a citizen of one of the planet-states or as a member of a free mercenary outfit, players will have a chance to try and learn many professions in the army, merchant fleets, trade guilds, and many more.

SNF game takes place on several planets, moons and space around these planets. Each SNF planet is a 3D emulation of one or several regions of the planet's surface. Each region may cover up to hundred square miles of different kinds of terrain. Players may navigate on foot or using different vehicles to small towns, trade-posts, watchtowers, military bases and forts, ruins of underground labyrinths and mazes of abandoned scientific laboratories or industrial installations. In space the game takes place between planets, space stations, moon bases littered with fields of debris of destroyed spaceships, blown-up space stations, and ruined battle platforms and satellites left from previous wars. Planets and moons have asteroid fields and other space junk in their orbits as well. Players may travel in space using starships.
In the end Star Net Frontiers quietly vanished and today no one remembers about this lost game. We speculate the team did not find a publisher of funds to continue working on their ambitious MMO, so the project had to be canned.
Thanks to Daniel Nicaise for the contribution!
Images:
What do you think about this unseen game? Give your vote!
Would you like to add more info, screens or videos to this page? Add a comment below!
(your first comment will be moderated before to be published)